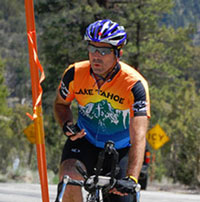 It had been a little while since I'd ridden an "ultra" - a century of more than 100 miles, or with more than 10,000' feet of climbing - so it was good to get back in the saddle today and ride the Breathless Agony, one of my favorite rides. This was my fourth consecutive year of riding it, and I posted a respectable time of 6:23 to the summit. Excellent!
Although the day began foggy it wasn't too cold, and a nice breeze came in to blow the fog away. The ride is broken into four "passes", and the third pass is called Damnation Alley, featuring an unbroken ascent of 4,000' at 7% for 11 miles. Last year it was pretty hot in this section, and I almost boiled over, but this year extra hydration, a sane pace, and the breeze kept me cool and moving. The last 20 miles takes you on to the 8,300' summit of the Onyx Pass, and the problem there is oxygen; you can feel the air thinning as you gasp your way to the top. But I made it and enjoyed hanging out at the summit checkpoint before bombing straight downhill for 35 miles. What a great ride.
Pictures of course (all iPhone this year, note the spiffy self-portraits taken with the front-facing camera :):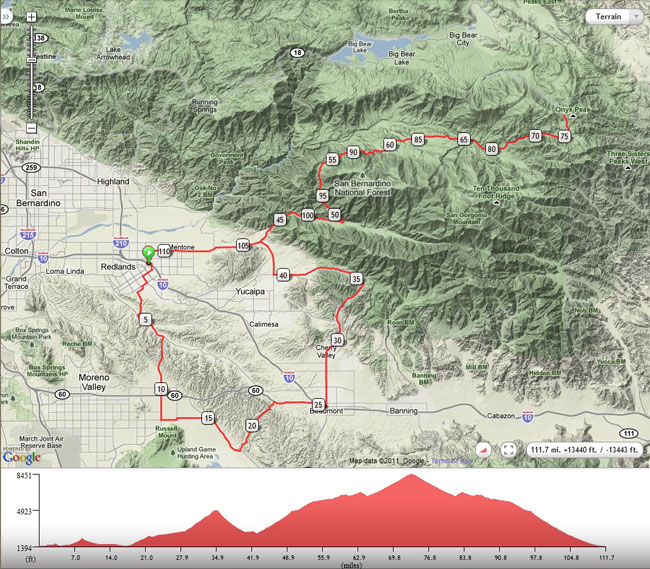 the familiar route: 113 miles, 12,000', and the Onyx Summit at 8,300'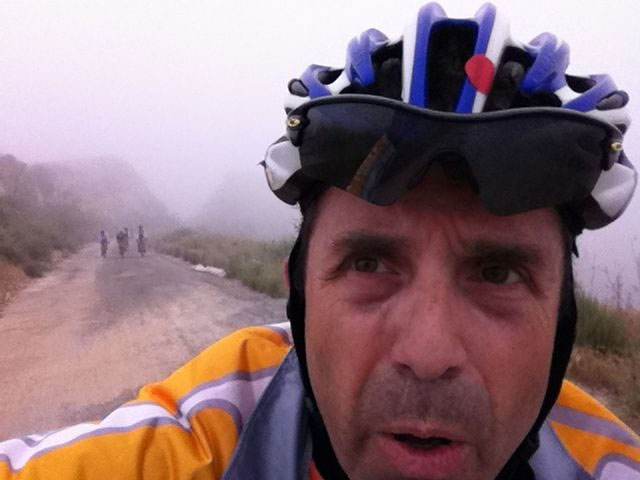 pass 1: Jackrabbit trail, rough road in the fog, but not too steep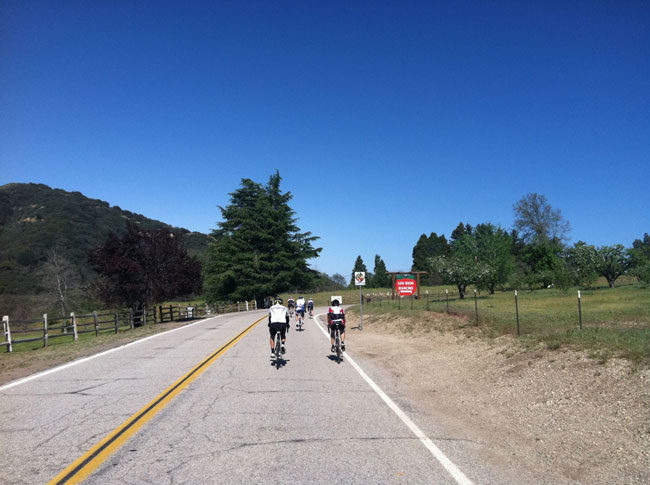 pass 2: Oak Glen summit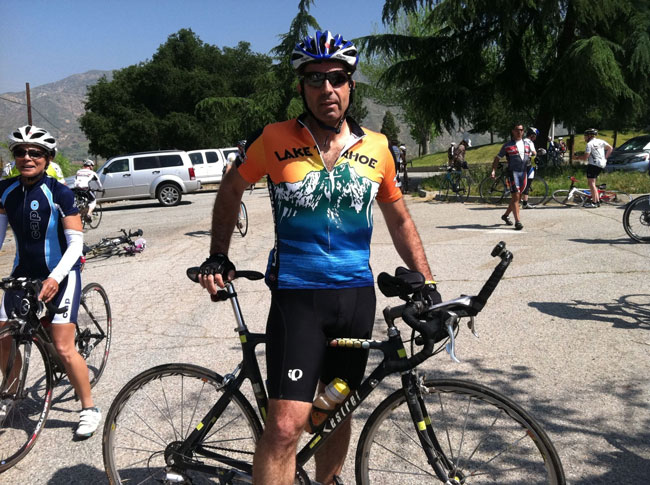 at the checkpoint before starting the main climb; still feeling good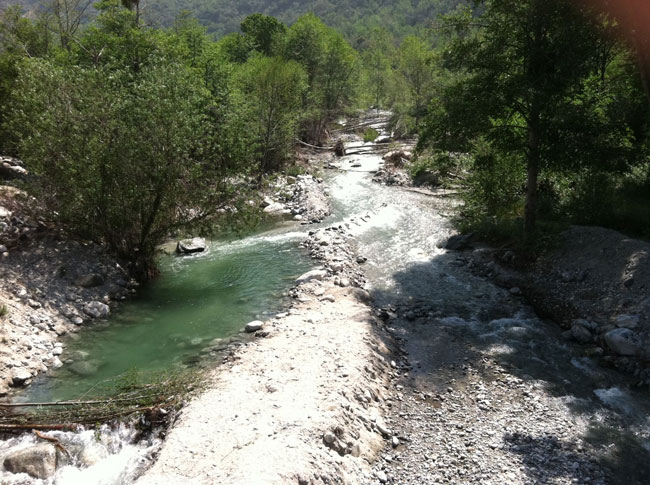 amazing views along the climb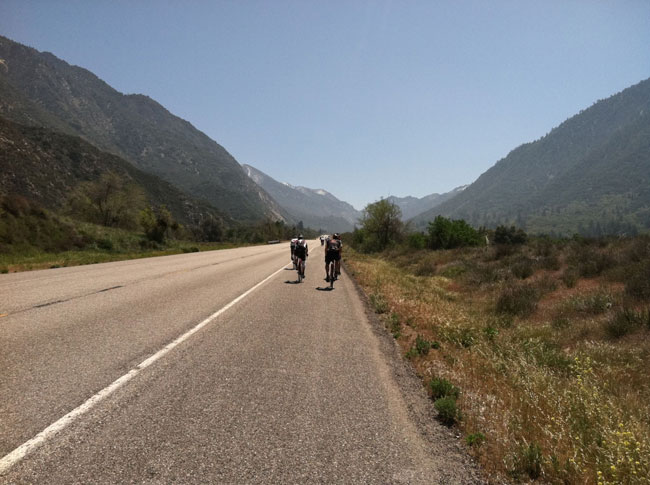 pass 3 aka Damnation Alley - 11 miles of unbroken climbing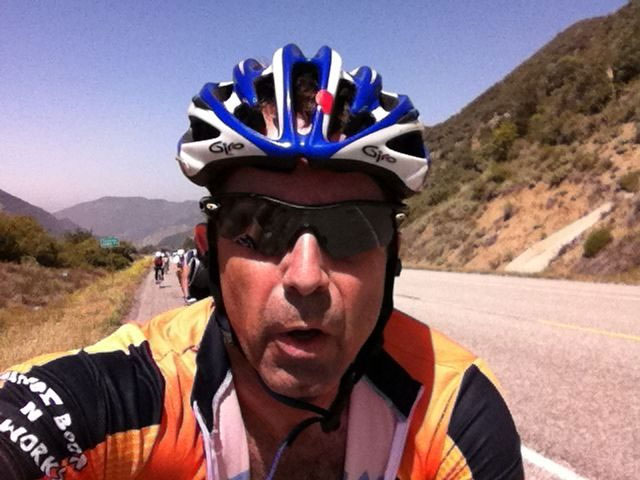 just passed the 5,000' sign, almost there, whew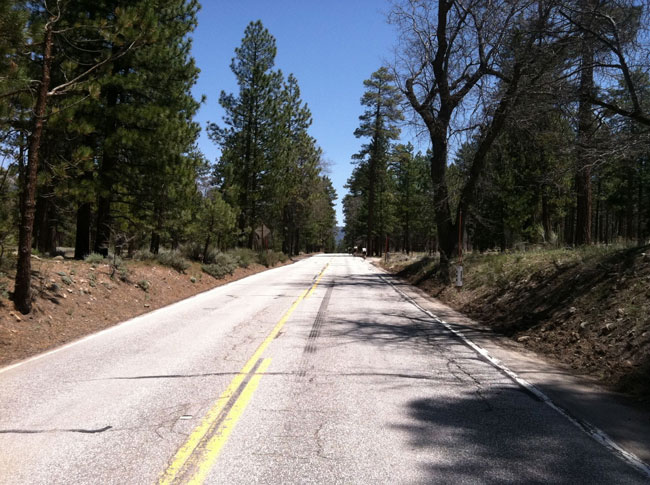 pass 4: onward toward the summit into the pines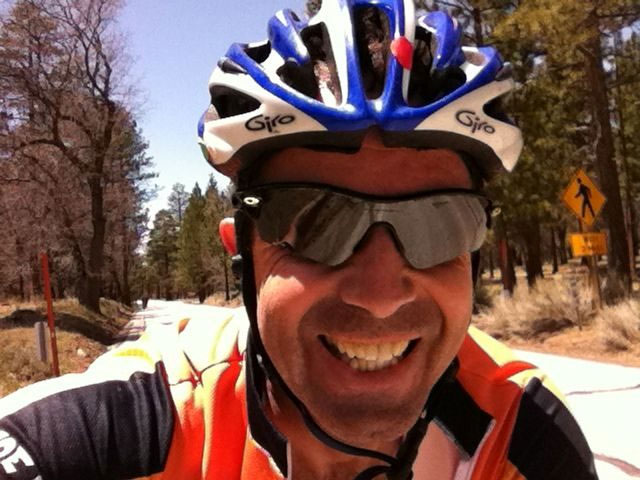 still smiling with about 10 miles to go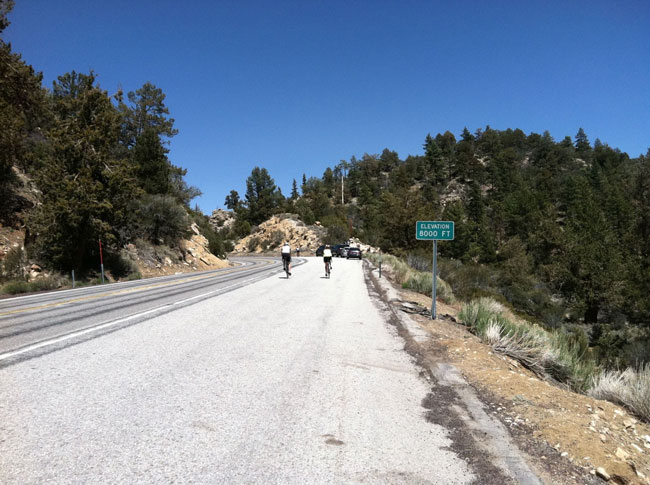 yikes 8,000' oxygen is scarce now and so is willpower ... must. keep. riding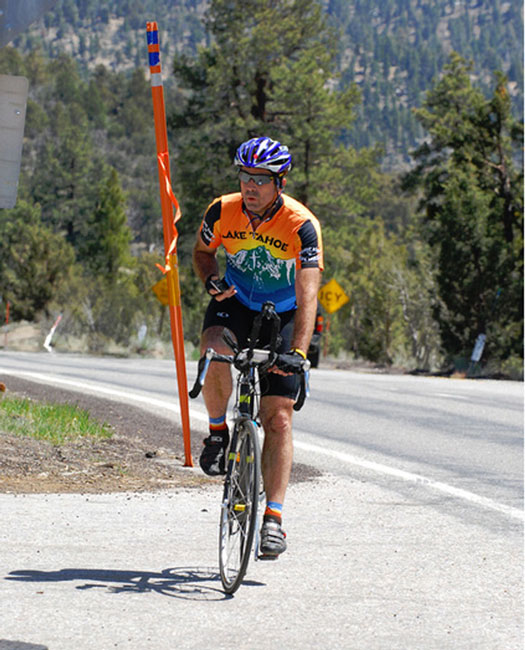 at the summit! yay, made it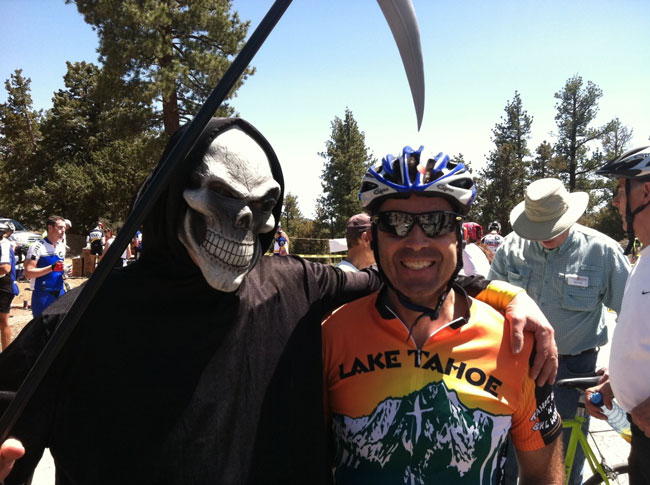 posing with an old friend
Felt good to get this one done; it was a great ride on a great day, and I needed the think time... also it was a good break from all the travel. And now into the rest of the weekend ... and Mother's Day!