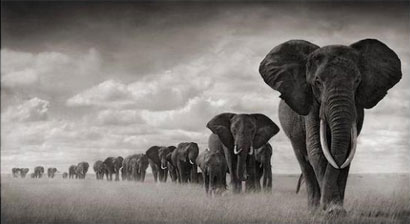 Yesterday, the American people sent a strong signal. They didn't vote for President-elect Trump or the Republican party, and they didn't vote against Hillary Clinton. They voted for change. They did not like where we were headed, and they said so, loudly.
In 2008 after Barack Obama was elected President, the Democratic party controlled both houses, 29 governorships, and 27 state legislatures. But in the four elections since the Democratic party has moved further to the left and left America in the middle. Now Donald Trump has been elected President, the Democrats have lost both houses, and they are left with only 18 governorships and 12 state legislatures. *That* is change you must believe in.
I didn't see this coming. I don't like Donald Trump. But I am delighted that the era of liberal policies, free-spending big government, victimology, and sanctimonious political correctness may be brought to an end. We have serious problems and we need serious solutions. We cannot expect our government to provide those solutions, we can only hope that they get out of the way. Obamacare is only the latest in a long serious of fiascos where the government attempts to manipulate a market, and causes incredible damage. (For an earlier example, see the government's subsidy of subprime loans via FNMA and FDMC, which caused the disastrous housing bubble of the mid-2000s.)
I would guess that 75% of you, my friends and readers, are more liberal than I am. Many way, way more. (You are great friends for all that.) Same for the bloggers I follow (great bloggers), my Facebook and Twitter feeds, etc. Since last night there has been a vast outpouring of anger and frustration and denial. It will take time to understand what happened. But I hope those who are angry and frustrated will take that time.
This was not about race, not about gender, not about multiculturalism, not about trivial considerations of social correctness. You and I, we live in a bubble. We cannot easily identify with those who cannot find work, who see their towns shrinking, their kids growing up worse off than they were, the way of life they love slowly eroding. But that is reality for millions of people, and those people voted for change. They are Americans of all races, genders, and cultural backgrounds (check the stats, Trump received more minority votes and more support from women than Mitt Romney). They want to make America great again.
Let's work together and make that happen. We learn from the past, take all the best ideas, and move forward. I am not angry or frustrated, I am excited and energized. It is a new beginning, let's make the most of it!