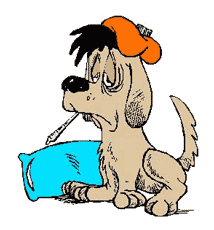 My virus breeding program continues successfully, and my temperature continues to hover around 100o. My thermostat is not functional, I ping between sweating and freezing. My brain is barely functional (even less than normal). Crap!
And I'm supposed to be at the College of American Pathologists conference in San Diego, hanging out with customers and colleagues, and learning a lot and having a good time. Instead, this. Crap.
While Tim Oren was out, our financial system went missing. Lots of good links to explanations about what is going on and how it happened...

I really feel bad about this Lance Armstrong thing. So he has now announced that he is joining Astana, and as you would expect Alberto Contador is hesitant to ride with him. Who can blame him? It would have been so much better for Lance to form a new team, with his connections and PR he could have recruited sponsors easily and started a whole new operation centered on him. Instead I believe this makes the best team in the world weaker. A team with Kloden, Leipheimer, and Contador does not need another leader.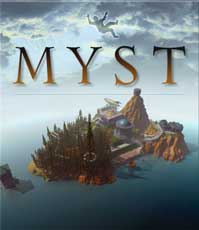 Wired runs these great articles from interesting dates in the past, and goes back to September 24, 1993, when Myst was first released. Boy do I remember that. I had a Mac 6100 (first PowerPC machine, remember?) and I loved every second of Myst. It was a completely new thing, a new world inside a computer. I know, it doesn't hold a candle to today's games, but it was so new. I also remember eagerly anticipating Riven, the sequel, and although Riven was great, it wasn't as great. Maybe it just wasn't as new...

The article makes the point - well taken - that Myst not only sold 6 million copies, but it also drove sales of countless CD-ROM drives. I well remember the era of PCs with external CD-ROM drives, don't you :)
Want to know what pisses me off? Check this out: Students are always half right in Pittsburgh. "Pittsburgh Public Schools officials have enacted a policy that sets 50 percent as the minimum score a student can receive for assignments, tests and other work. District spokeswoman Ebony Pugh said, the 50 percent minimum gives children a chance to catch up and a reason to keep trying." Ebony Pugh is an idiot. If kids don't try, they fail. Period.

Inhabitat notes the amazing Cathedral of Christ the Light, in Oakland.
It is wonderful!
Liron Shapira on the Singularity Summit 2008. It defies synopsis, please click through to read his description.

Don Reisinger says Windows 7 must appeal to geeks, or else. I keep saying it over and over, but they won't listen, there is only one thing Windows 7 must be in order to be successful: fast. That's it! If it is faster than Vista, faster than XP, then it will succeed. If it is a pig like Vista, it will fail.

I'm not an iPhone developer, but I've been following the weirdness surrounding Apple's heavy-handedness with iPhone developers pretty closely. Brett Simmons says it is Beneath Apple and John Gruber is starting to get The Fear. Particularly striking in contrast to the wide-open approach Google is taking with Android...