Rounding out my extended birthday, tonight we had a "family" dinner, with an absolutely excellent steak, mashed potatoes, and roasted vegetables (including - gasp! - Brussels Sprouts). Accompanied by a wonderful 2007 Carlson Pinot Noir (Santa Rita Hills - BTW I must tell you, every year 'they' say 'this is the best year since 1997', but I really think 2007 *is* the best year since 1997; the Santa Barbara Pinots in particular are amazing).
Which leads me to introduce my saying of the month: Age improves with wine. Indeed. I am now 52, but I've switched to hexadecimal so this is 34. And I *feel* 34. I am determined to spend the next year acting 34, too.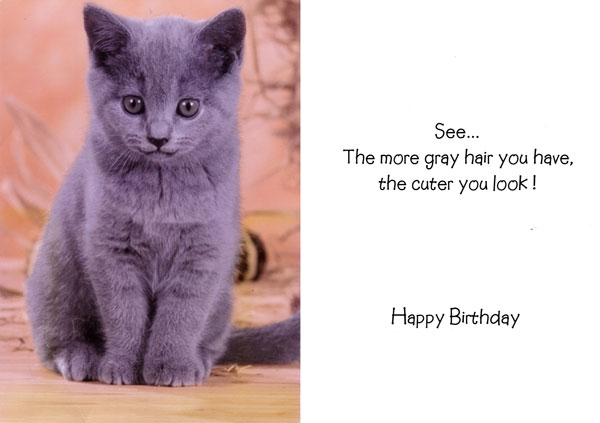 This was my favorite birthday card :) I am getting some gray hair, and Shirley assures me it makes me look distinguished - and cute. So be it.