Today was a sine wave of emotions; great excitement with the SpaceX astronauts reaching the International Space Station, and great sadness watching rioting and looting all over the United States.
Reading my Facebook and Twitter feeds, it seems we may have reached peak virtue signaling...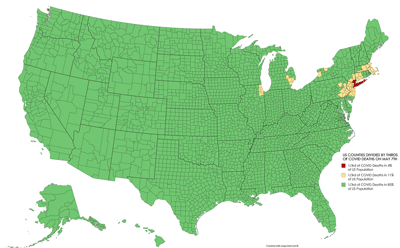 Meanwhile, oh yeah, we have a pandemic. And check out this amazing graphic; the green counties are 1/3 of all the deaths in the US, the yellow are another 1/3, and the red the final 1/3. Wow. Please click to enbiggen...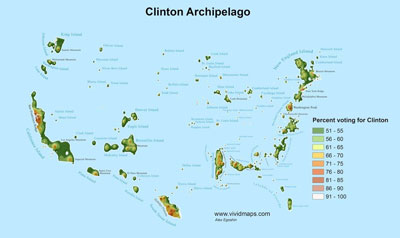 Reminds me of another remarkable map, The Clinton Archipelago, showing the areas of the US which voted for Hillary Clinton over Donald Trump, which famously contain more than 50% of the population. Please click to enbiggen...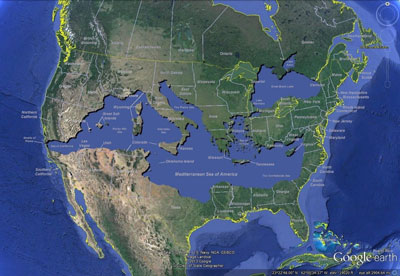 As long as we're doing remarkable maps, here's another... The Mediterranean Sea of America. Interesting that it is *so* large, and also, that the latitudes line up so well. Who would have thought Northern Italy lined up with North Dakota? This map also includes the Black Sea, which overlays the Great Lakes pretty nicely, both in size and location. Supercool.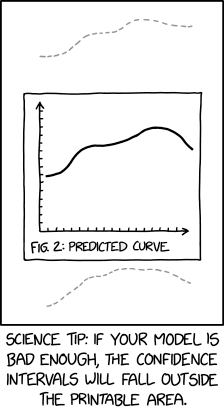 As we are all looking at models and maps, the inimitable xkcd nails it: confidence interval.

The CDC's New 'Best Estimate' Implies a Covid-19 Infection Fatality Rate Below 0.3%. That rate is much lower than the numbers used in the horrifying projections that shaped the government response to the epidemic. But if they were so wrong before, maybe they are equally as wrong now? (What is the confidence interval? :)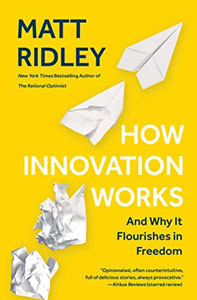 Matt Ridley has a new book out: How Innovation Works. "Innovation is the main event of the modern age, the reason we experience both dramatic improvements in our living standards and unsettling changes in our society." In the queue...

Finally, have you been following Magic Leap? This company was founded in 2010 and has raised $2.6B (yes!) to develop augmented reality systems. So far the demos have been excellent but the products have been terrible, and the company recently announced half the staff would be laid off "due to Covid-19". Riight. But wait! - they have now raised a new $350M (yes!), but their CEO is resigning. John Gruber helpfully offers a Translation From VC-Backed PR Jargon to English of Magic Leap CEO Rony Abovitz's Statement That He's 'Stepping Down'. "I am amazed that we raised $2.4 billion and have managed to stretch this con out for 7 years and counting. We even convinced Google to invest. Google!" Stay tuned.

Well that's today's filter pass (and exercise in mapmanship); let's hope tomorrow is less exciting, and the day after even less so. 2020 is not messing around!