I'm delighted to report that early this morning DeeDee Jonrowe finished her thirtieth #Iditarod, pulling into Nome in 31st place at 5:10AM, after ten days on the trail. This wasn't her fastest or her highest place, but she finished with 15 dogs, the largest team still running, and she finished! As noted earlier she suffered from severe frostbite earlier in the race, during those cold early days along the Yukon (-40F!), and despite being among the leaders into Huslia, the halfway point, was never able to recover. Congratulations to her for persevering and finishing, wow.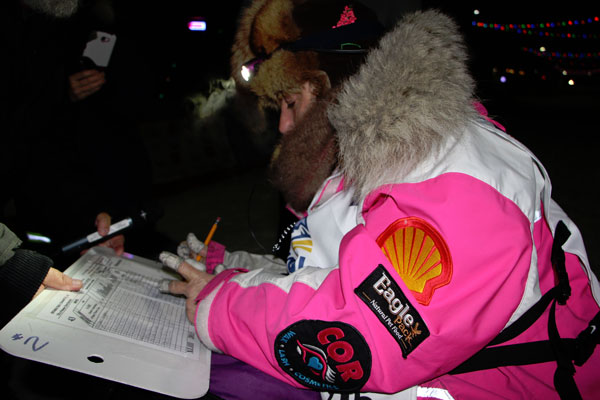 DeeDee signs the finishing register
(note her fingers!)
Speaking of persevering and finishing, I highly recommend Beyond Ophir, a book by longtime Iditarod musher Jim Lanier, which I've been reading as a delightful companion to the 2015 Iditarod. It chronicles his first Iditarod, way back in 1979, and is a wonderful collection of stories of a life well led in the wilds of Alaska. Jim is a retired pathologist (!), and this year at age 74 was the oldest musher in the race. I was sorry to see he scratched yesterday in Unalakleet, due to "musher illness".
And so ends the 2015 Iditarod (for me at least, there are over 30 mushers still "out there", and the Red Lantern Cindy Abbott has only just checked into Unk). Each year at the end of the race I have this sad feeling of leaving a strange and cool little world and returning to "the real world", until next year. Onward!
Oh, and some final pictures...: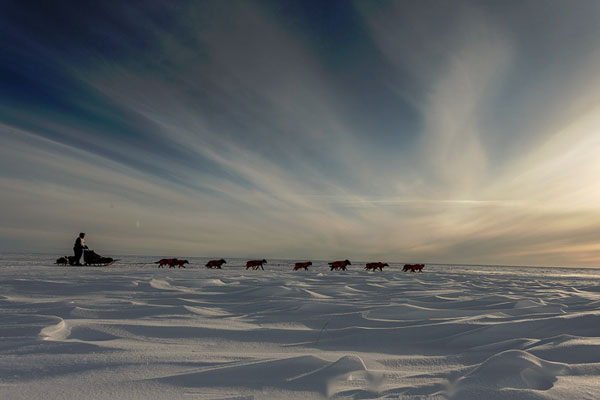 Ken Anderson in the Nome stretch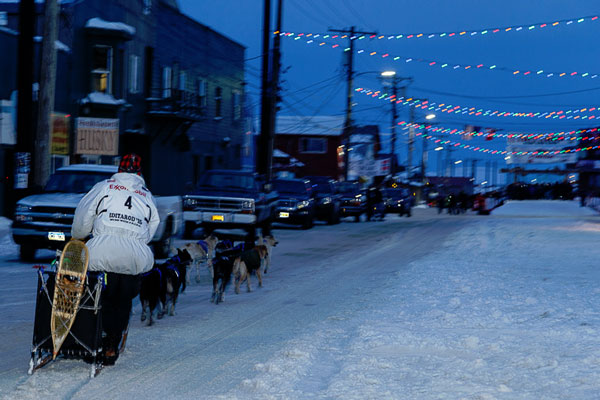 Martin Buser mushes down Front Street toward the burled arch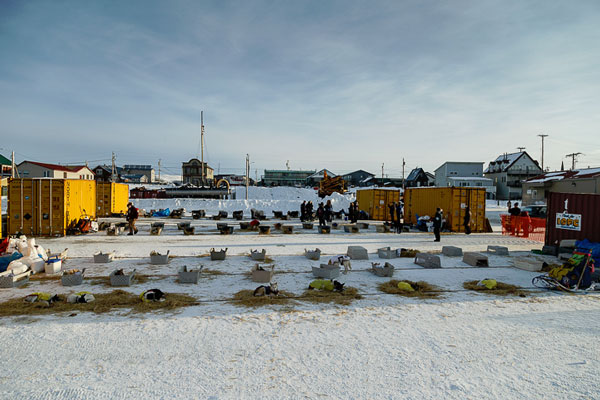 dog tired after 1,000+ miles ... the Nome dogyard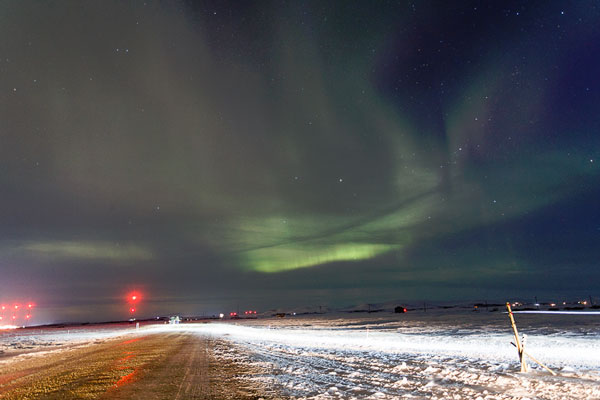 Northern Lights over Nome --- WOW
Onward ... until nextyear!