Archive: July 15, 2018
Archive: July 15, 2017
Archive: July 15, 2016
Archive: July 14, 2015
Archive: July 15, 2014
| | |
| --- | --- |
| Le Tour 2014, rest day 1: pics and thoughts | |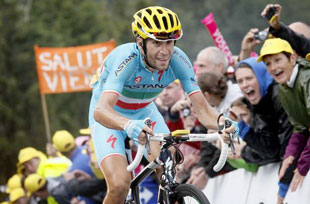 We've [finally!] reached Le Tour 2014's first rest day, and what's left of the Peloton must be quite grateful. In sheer numbers this tour hasn't necessarily been more brutal than others, but seeing so many top riders like Mark Cavendish, Andy Schleck, Chris Froome, and Alberto Contador crash out has been amazing. It leaves the field clear for Vincenzo Nibali to win - doesn't look like anyone is going to challenge him (assuming he makes it!) - but it also clears the field for a bunch of contenders to finish on the podium. And most of the big climbs still lie ahead. Should be great.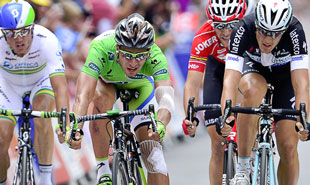 Other interesting subplots include Peter Sagan - he's got the green points jersey pretty well locked up, but will he win a stage? And Roman Bardet and Thibaut Pinot compete for the white best young rider jersey, as well as top Frenchman and possibly first Frenchman to be on the podium for many years. And Joaquim Rodriquez' pursuit of the polka dot climbers jersey.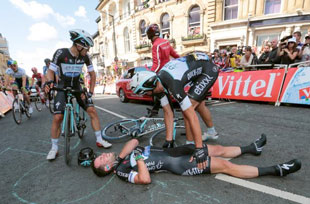 Mark Cavendish crashes out in stage 1 ... did not win any stages this year, leaving the sprints for Marcel Kittel and Andre Greipel.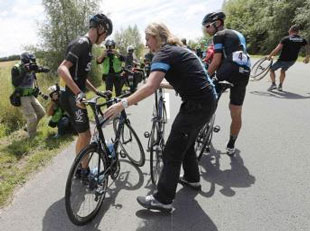 Chris Froome crashes out in stage 5 ... didn't even make it to the cobbles.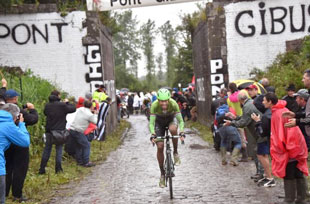 Lars Boom wins stage 5, an iconic Paris-Roubaix stage in the rain over cobbles.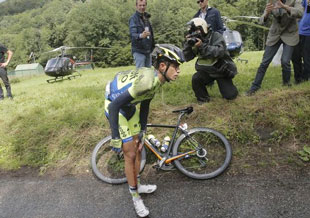 Alberto Contador crashes out in stage 10 ... didn't even make it to the high mountains.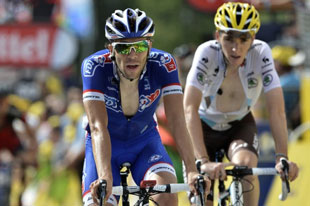 Thibaut Pinot and Roman Bardet battle for the white best young rider jersey, and best Frenchman, and the podium!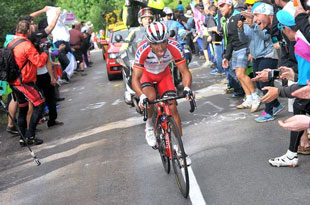 Joaquim Rodriquez looking good for the polka dot climbers' jersey.
Cheers ... the Tour resumes tomorrow, with two lumpy stages which might see breakaways get clear, and then later in the week two serious mountain stages in the Alps.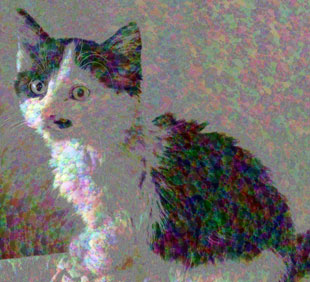 We people are pretty visual creatures, even when talking about abstract concepts we "visualize them" to gain insights. I was thinking back to the idea of visualizing algorithms, and reflecting on how much it helps with insight and communication. All the more reason to have great visual search :)
The picture at right has been "kernelized" by eyesFinder's Vector Quantization algorithms, breaking the image into little circular regions. I've found this visualization is a great way to share how the algorithm works, even if the underlying math is hidden. Oh, and please click to enbiggen for the full effect.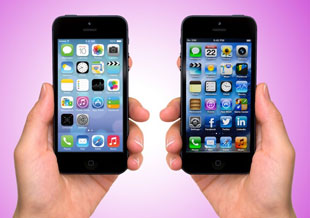 After giving IOS 8 betas the old college try, I've fallen back to IOS 7.1.2. IOS 8 is simply too buggy, there are too many things that don't work. And sadly it isn't any better; I was hoping Apple would retrench on some of their UI stupidity and go back to buttons that look pushable, sliders that look slidable, etc. I totally wish there was a supported way to fall back to IOS 6. I fear this "flat look" is going to be with us for some time to come, despite being both uglier and harder to use. I've mentioned before, I have an original iPad running IOS 5 which I use from time to time, and every time I pick it up I wish we could have that look and feel back.
Apropos: the best way to get ideas is to suffer with something that doesn't really work. Amen. IOS 8 has given me a lot of good ideas :)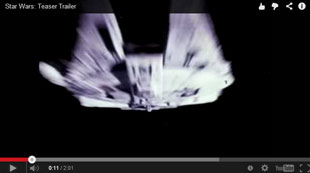 Wow, the first trailer for Star Wars, in 1976. I remember exactly where I was when I first saw it - my room at college - and I remember exactly my reaction - I must see this! Never mind the crappy non-CGI spaceships... they had me at hello. Excellent.
Microsoft's CEO needs a new editor. "Tortured statements from CEOs mean one thing: I have something to hide." Um, yeah. This is one of the things we liked about Steve Jobs, when he had something to say he just said it. Oh, here is a translation.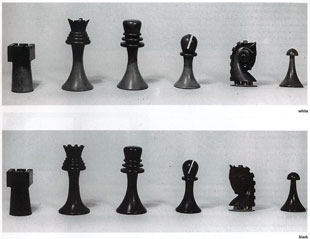 Awesome: 3D-printable version of Marcel Duchamp's art deco chess set. I love that we can do this sort of thing now, and so easily.
Ah, but is it cooler than my 3D-printable Voronoi chess set? I don't know...
Dave Winer: comparing APIs. "I just spend 3 months wrangling with the current Twitter API, and got more or less the same functionality from Facebook in four days." I feel like Twitter never really wanted third-party adoption, while Facebook early-on realized it was a huge key to growth.
Also from Dave: Why doesn't Google have a Share This Search button? Great question. eyesFinder will have one :)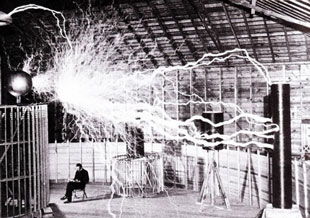 Elon Musk donates $1M for new Tesla museum. Excellent. The Oatmeal strikes again!
I hope they get Arc Attack to play at the museum's opening :)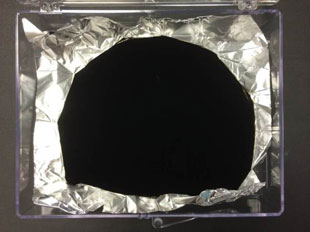 Scientists claim creation of blackest black yet. Hmmm... this is tough to visualize :)
Does anyone outside of silicon valley want a smartwatch? Good question. I've been wearing my Pebble Steel off-and-on for the past week, and I kind of like it. I wish it looked cooler, but the functionality is pretty nice and occasionally even rises to "useful".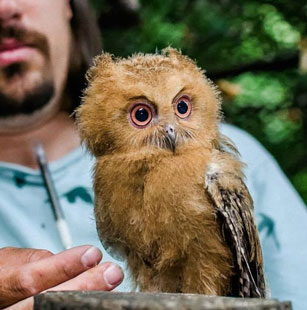 One of my favorite ZooBorns ever: a Scops Owl chick. He looks like trouble :)
I have to say that of all the blogs to which I subscribe, ZooBorns most consistently puts a smile on my face :)
Archive: July 15, 2013
Archive: July 15, 2012
Archive: July 15, 2011
| | |
| --- | --- |
| TDF stage 12 / mountains! - Sammy Sanchez wins as GC contenders take more time from Contador | |
(sorry couldn't post last night; we were celebrating Bastille Day in Pasadena ... we did toast Thomas Voeckler :)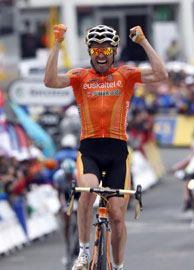 Wow, did you see yesterday's stage 12? Amazing! *That* is why you watch the Tour, what a great stage. You can read the blow-by-blow as Sammy Sanchez prevailed in the end (yay, he's a great rider, surprising to read that the reining gold medallist hadn't won a Tour stage before this one). This was the first stage where we really saw how this Tour is shaping up, and here's what we learned:
Thomas Voeckler is magnificent! On Bastille Day he hung right up there with the strongest climbers in the world to keep his yellow jersey. Vive Le France!
Sammy Sanchez can pedal up an elevator. When he attached on the final climb up Luz-Ardiden nobody could follow him, it was only a matter of whether he burned himself up. He has the polka dots now and he could keep them all the way to Paris.
Frank Schleck is en forme. When he attached at the end, the GC contenders could not go with him. He ran out of road or he might have caught Sanchez too.
Ivan Basso is looking great. He hung right in there with everyone, calm and cool, and finished in the lead of the GC contenders' pack quite easily. He's a good time trialist and if he continues to climb like this, look out. Remember he finished second to Lance twice.
Cadel Evans is looking great too. As the guy with the lowest time of the GC contenders and as a great time trialist himself, he doesn't have to attack, just hold serve. Which he did.
Andy Schleck was pushed. Yeah he finished with the GC men, but he had to work to stay up there. Interesting.
Alberto Contador is hurting. He will heal and get stronger, but today he could not follow Frank's attack, and in fact he lost more time on the GC pack at the finish. The key to this Tour is how fast he heals, can he be the Contador of old in the Alps?
Andreas Kloden was hurt before this stage, and fell again during. I think he's too injured to be a factor. Too bad, because like Basso he's finished second twice and he's a great rider.
Levi Leipheimer is a great rider but can't climb with the world's best. He was dropped there at the end. Boo. The Shack are snakebit in this Tour.
Robert Gesink is too injured to be a factor. Luis-Leon Sanchez is not a world-class climber. Looks like Lawrence Ten Dam (aka "wolfman") is Rabobank's best hope for a high GC spot.
Johnny Hoogerland gave defending the polka dots a great shot, but he didn't have it, if indeed he ever did. He gets the hero award for riding this stage with 33 stitches however, they should have a purple jersey for most courageous :)
Tom Danielson looks to be the top American on GC, riding for Garmen. Christian Van de Velde will be a good ally for him, and Garmen have the second strongest team in the race.
Leopard Trek have the strongest team, no question. Fabian Cancellara, Jens Voigt, Stuart O'Grady, man. They drove the peloton up the hills in this stage.
I gotta say, I love Jens Voigt; not only did he absolutely power the peloton over the hills in this stage, he has a blog, and recently did a great interview of his teammates the Schlecks (PDF) in Bicycling Magazine. Go Jens!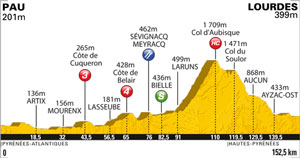 Well that was great, so what's on for stage 13? Well it features an HC climb up Col d'Aubisque but given the distance from the summit to the finish, it doesn't look like a day for a climber to win. I suspect a break will form and an all-arounder will prevail, as the GC men wait for stage 14 which is another killer. Stay tuned!
Shirley and I spent yesterday in Pasadena, walking around Old Town and touring the Norton Simon museum, and generally having a nice day. We enjoyed a great Bastille Day prix fix at Maison Akira (Beef Bourguignon, of course, with a nice Burgundy ... and of course we toasted Thomas Voeckler). And then today we headed over to Azusa Pacific college to watch the "camp finals" of Megan's Cheerleader Camp; wow, is she good! A nice couple of days...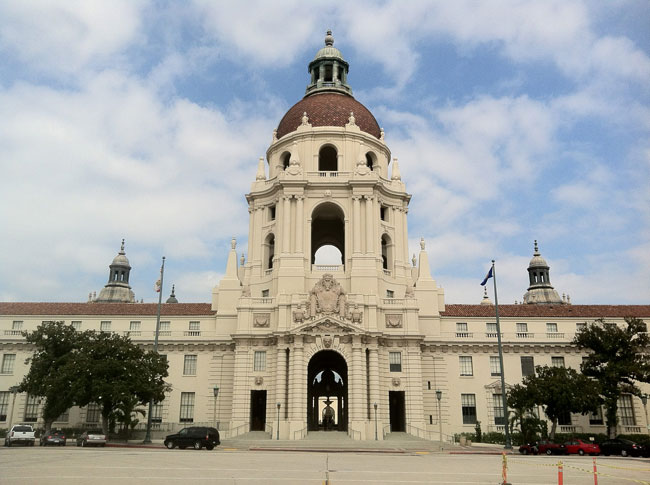 Pasadena City Hall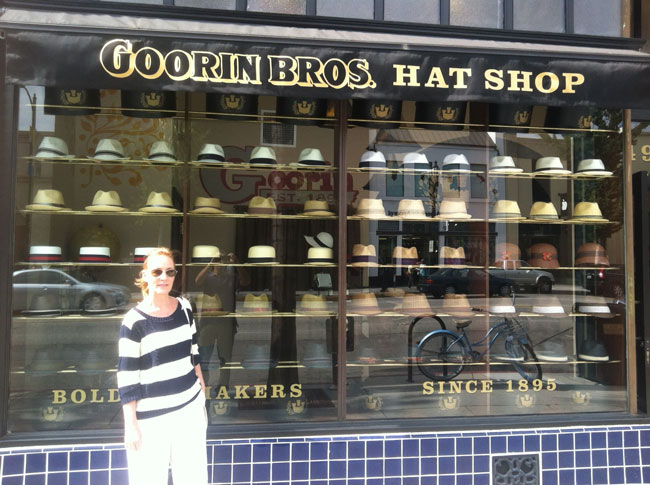 in Old Town ... hats!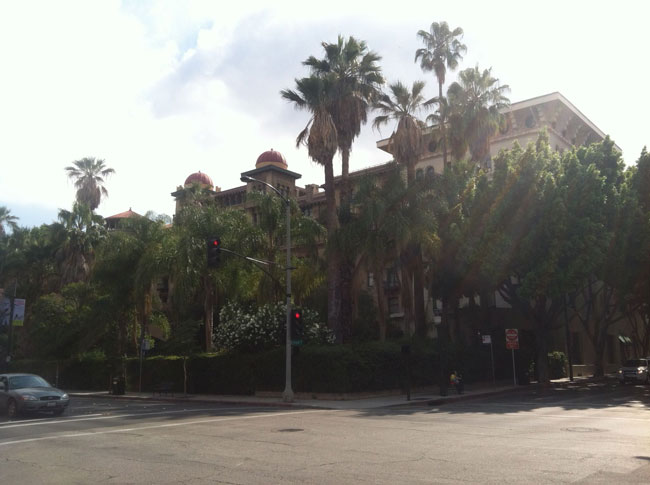 Green Castle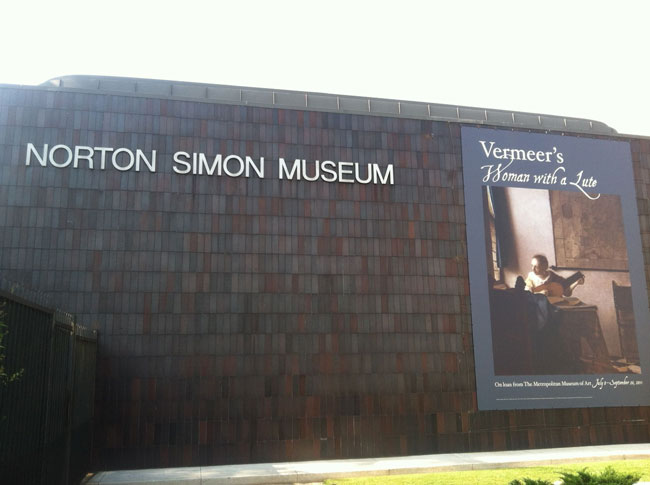 the Norton Simon Museum...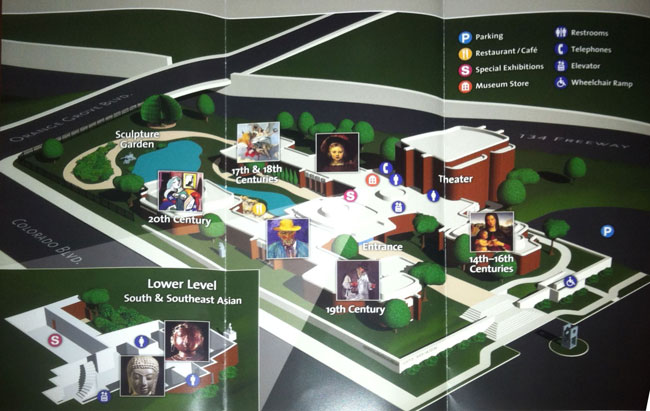 ...with a lot of beautiful stuff to see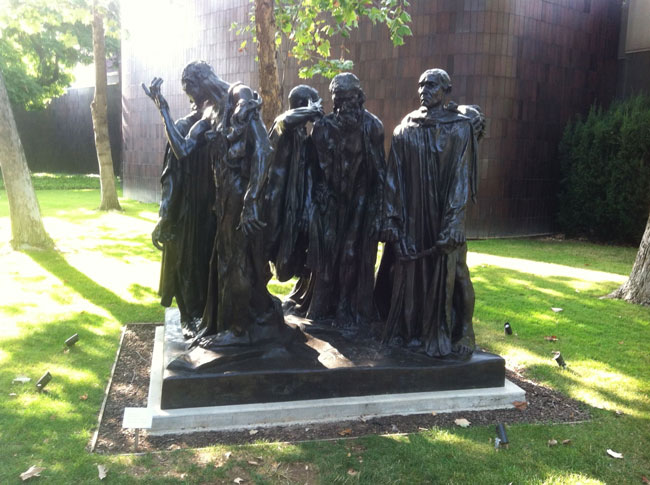 Auguste Rodin is amazing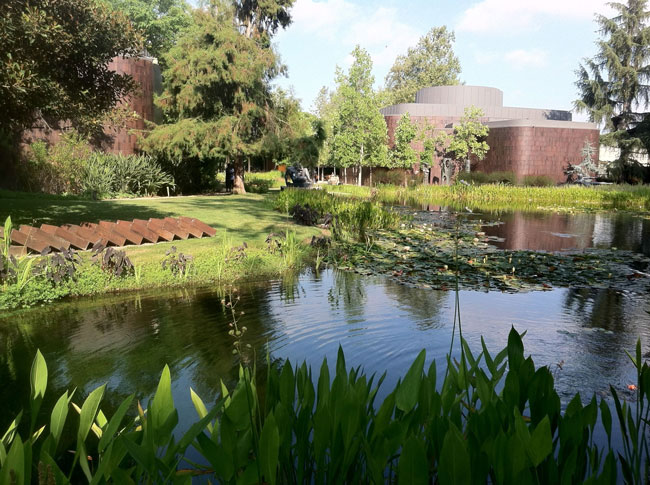 the beautiful sculpture garden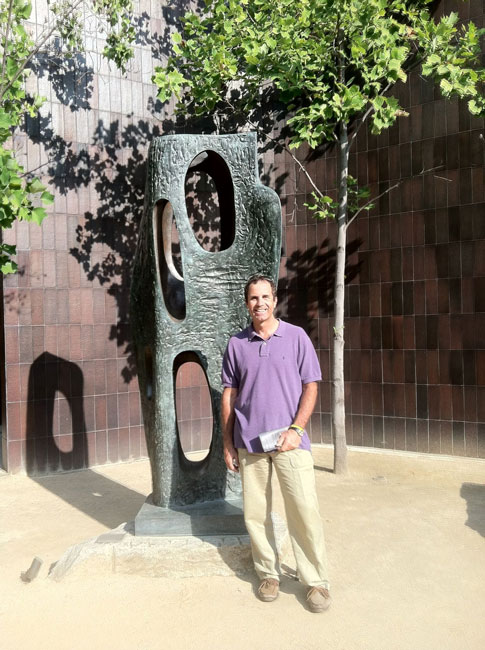 "waterfall"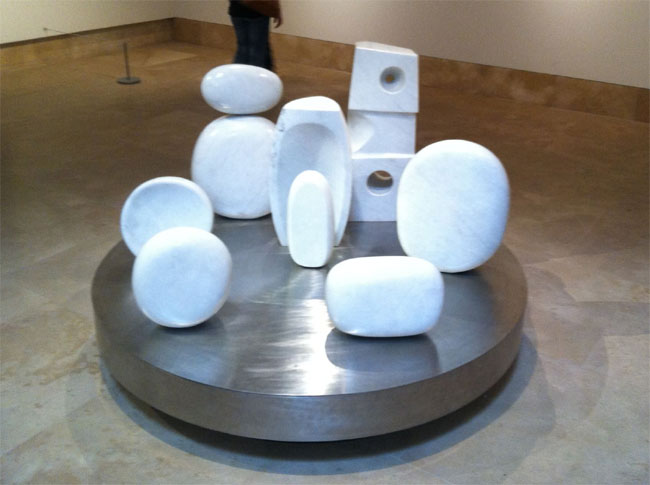 I love this piece ... with its sense of peace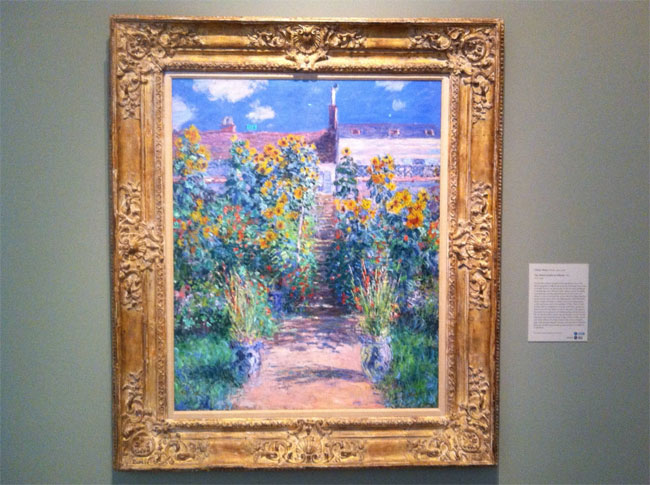 Claude Monet is one of my favorites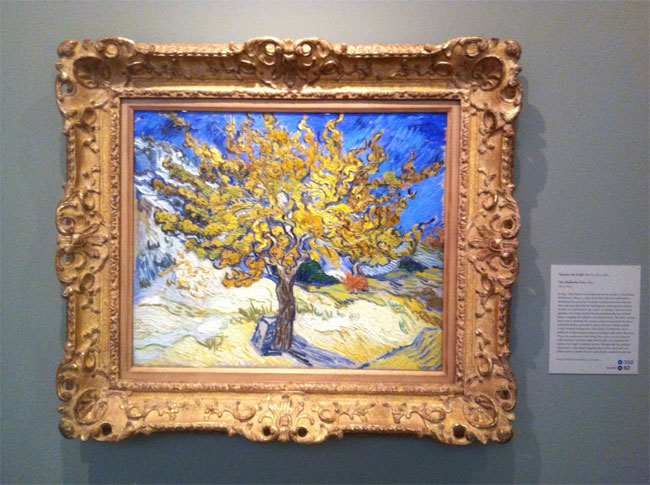 and Vincent Van Gogh ... what can you say
this piece has to be seen from across the room, it looks like a backlit photograph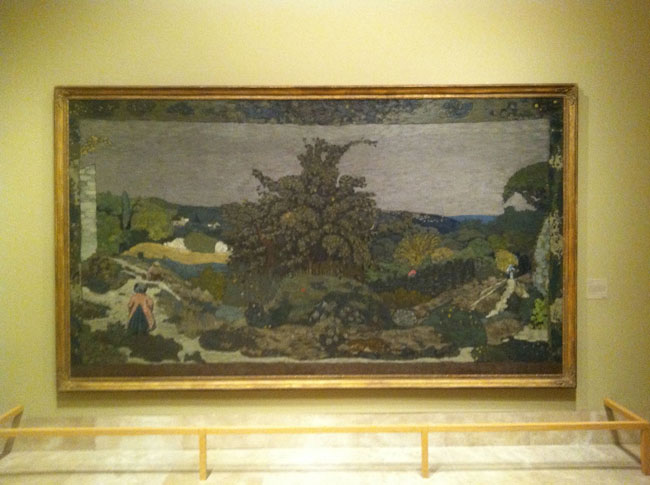 a huge work which looks photographic from across the hall
up close it is all just blobs of paint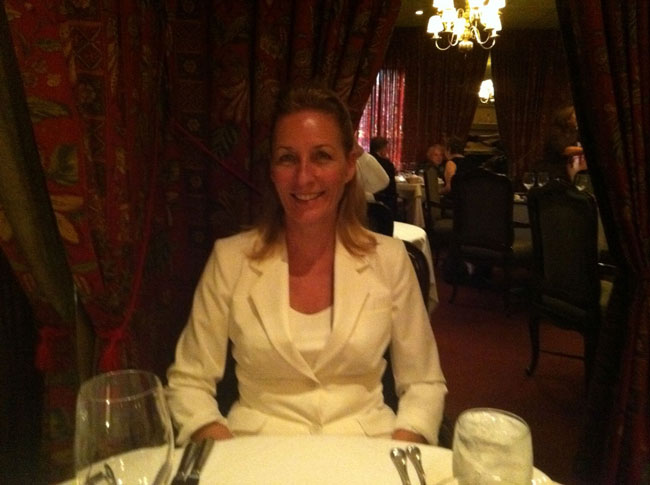 celebrating Bastille Day at Maison Akira
awesome!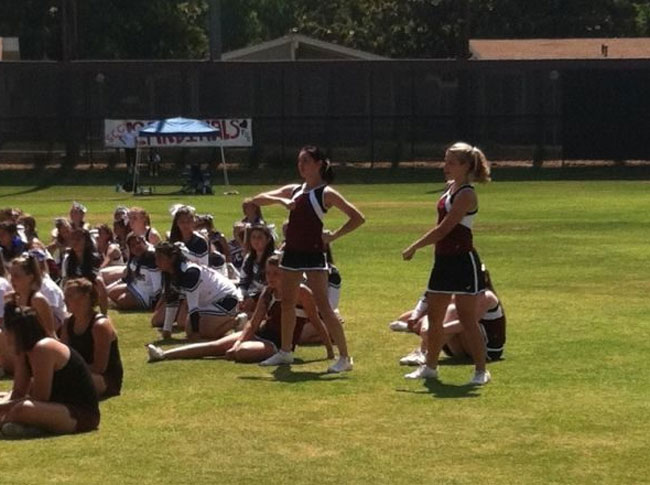 Go Cheer Camp! Go Lions! Go Megan!
Onward into the weekend! A nice relaxing one ... before we head out to Paris and Amsterdam :)
| | |
| --- | --- |
| TDF stage 13 / mountains - Hushovd wins improbably in most excellent fashion, GC unchanged | |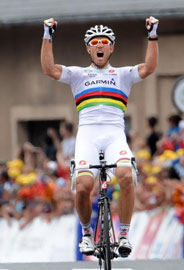 You could have made a lot of money betting on Thor Hushovd to win today's stage 13 in the TDF, but you would have had to had big balls, exactly like the kind he displayed in getting into an early break, attacking from it, getting caught and passed on the massive climb of the Col d'Aubisque, but then blasting down the back at 70mph to win. Wow. You sit down, you turn on the Tour, and you never know what will happen. Most of the rest of the peloton took the day off, but poor Andreas Kloden had to withdraw from his injuries, the fourth Radio Shack rider to do so. Thomas Voeckler held the yellow jersey easily, and Jeremy Roy took over the polka dots by winning up the Aubisque. By winning the stage Hushovd moves up in the green jersey competition (but can anyone explain why he didn't contest the intermediate sprint?)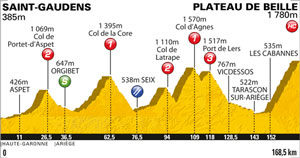 On to tomorrow, perhaps the decisive stage of this year's tour, with six climb on offer including a mountaintop finish at the top of Plateau de Beille, one of the most feared climbs in the Pyrenees. I'm looking for a big break to take off over all those early climbs, with the GC leaders staying together, but then heavy attacking from the base of the final climb. My own pick is Contador to win - he will assert himself, he has to - but Andy and Frank Schleck will stay close enough to avoid damage, and Cadel Evans will move into yellow. Wild cards include Ivan Basso, who looked great in stage 12, and Samuel Sanchez, who won it and who could reclaim polka dots. I cannot wait!
| | |
| --- | --- |
| pitch to the bishop (New Yorker, 7/4/11) | |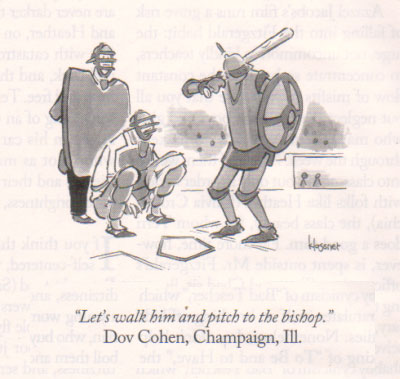 Perfect!
(winner of a New Yorker caption contest)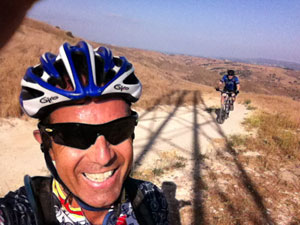 So ... it has been one month since I started my extended vacation, four weeks since I returned from a business trip to Europe and began ... "doing nothing". I've done quite a bit of cycling, both mountain and road (including the Grand Tour and the Death Ride), and some sailing (including winning the Round the Island Race), and some traveling around (including touring the Sierras and camping in Pasadena), and planned for our cool vacation to Europe which starts next week. I've spent lots of time hanging out with Shirley and my girls. In between I've done a lot of thinking, too. I have some stuff to work on, and I'm working on it. So far it's been a great break.
Oh, and of course I've been following the Tour! and ... blogging!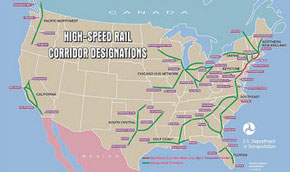 This is too bad: Let's face it, High Speed Rail is dead. Like so many of President Obama's promises, this one was not to be. Go anywhere in Europe and you are immediately struck by how much better their public transportation is than ours. I know, they have more density, and that is important, but we just don't invest in infrastructure anymore.
Similarly, we don't invest in R&D anymore: SpaceX: Life after the Space Shuttle. I am a big supporter of private industry over government funding, let's hope SpaceX are successful.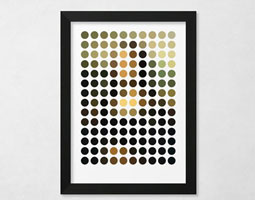 This is amazing: Mona Lisa in 140 dots. Up close, nothing, across the room, well, you can see for yourself. There are two effects working together here; first, the way your brain integrates dots of color into a coherent picture, and second, the fact that you've seen the Mona Lisa before, so you recognize it immediately.
Bonus question: okay, so the Mona Lisa itself is copyrighted, but what about this "piece"? Are these 140 dots copyrighted too? At what point does a derivation like this become a separate work? Fascinating.
John Patrick considers Google+ and Facebook. "Circles are a big deal and clearly the differentiator." I agree all friends are not alike, and it is sometimes tough to decide who should be a Facebook friend. (Or a LinkedIn connection.) But I could see gardening your circles taking quite a lot of time. Who gets to see what? Which people belong in which circles? If it becomes too much work, you won't do it. Right now Google+ is new and people are spending a lot of time with it, but will they continue to do so? We'll see.
BTW so far I have evaded Google+'s charms; I have a number of invitations but somehow having one more place to "do stuff" is not compelling. I already have a little dance between my blog and my Facebook.

Bonus: What Apple could learn from Google+. Huh. I keep wondering, what is the problem they're solving here?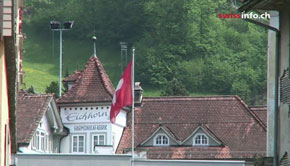 This is awesome: a YouTube video about the Schwyzerörgerli, a Swiss accordion first developed by the company Eichhorn. I love it!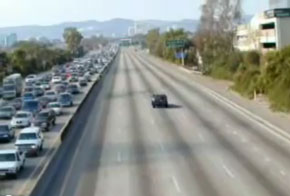 Tomorrow is carmaggedon! In celebration, please watch this classic short movie, "405", a cult classic. [ via Doc Searles ]
Archive: July 15, 2010
| | |
| --- | --- |
| TDF stage 11 / sprint / Cavendish wins another in a wild and woolly sprint | |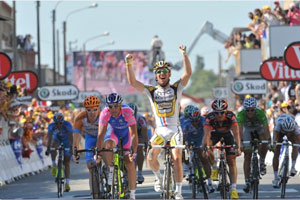 (Yawn) 185km of riding, an early break, swept up, and then 500m of furious sprinting, resulting in another Cavendish victory. The sprint itself was kind of interesting, with Cavendish's HTC teammates mixing it up with Tyler Farrar's Garmin team and Alessandro Petacchi's Lampre boys; in the end HTC's #1 leadout rider Mark Renshaw was disqualified for unsportsmanlike riding. The replays seemed to indicate it was a fair decision, as he head-butted one rider and nearly drove another into the barriers. When the dust had settled Petacchi gained enough points to tie Thor Hushovd overall, taking the green jersey by virtue of his two stage wins. It is certainly an interesting competition among the sprinters.
Tomorrow is a rather interesting stage; some Cat 2 climbs and a lot of rollers, with a really steep short climb up to the finish. It seems like a day for a break, with some climbers fighting it out to the finish, but there could be a battle between the GC contenders at the front of the main field, too. We'll see!
Archive: July 15, 2009
| | |
| --- | --- |
| TDF stage 11 / flat - (yawn) another Cavendish sprint win! etc. | |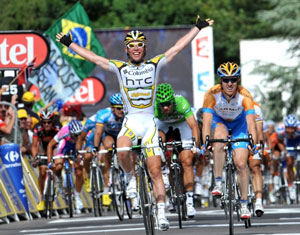 Well so much for those who said Mark Cavendish wouldn't win today because the finish was uphill; maybe the stage from Vatan to Saint-Fargeau looked tough to others, but it didn't to him, as he blasted through the finish ahead of Tyler Farrar. (Although as Velonews notes, behind the scenes, it is harder than it looks.)
Meanwhile I thought this was interesting: Bernard Hinault says the only way to beat Astana is to attack. I know what you're thinking, "he would say that", but he's right; nobody is going to beat Astana by sitting in the peloton waiting for something good to happen. Maybe not tomorrow, which is a rolling flattish stage that seems made for a breakaway, but Friday back in the Alps the Saxos and Cadel and Menchov and Sastre must try something, right? And who knows, maybe Bradley Wiggins will be the joker in the pack. Stay tuned!
Making a filter pass after a great day. Today Aperio celebrated it's 10th birthday (10! how cool is that!) and we had a nice BBQ and speeches and a little performance from the Frozen Sextions, our house band (who are BTW really good). It was also a productive day, and I swapped a team dinner for a bike ride. I will have to get back in the saddle soon :) meanwhile...

This is way cool: Breaking News Online, how one 19-year old is shaking up online media. A classic Christensenian attack from below...
And in the same vein, Dave Winer is rebooting the RSS cloud. "In the early days of RSS, we had the idea that instantaneous updates would be the next step. That was 2001. It took a little longer than we thought, but now with 'realtime' as the Next Big Thing, it's time to reboot all that lovely stuff." As well as RSS works, you would have to say the polling aspect is not a strong point. Some kind of interrupt scheme would be great.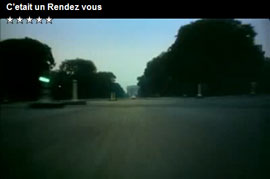 Jason Kottke: what fast looks like. I've seen the classic C'etait un Rendez vous before, but I never tire of it; a Mercedes 450SEL flying through Paris in the early morning at 120mph, 9 minutes' worth in one take. Whew. (The sound is wonderful too...) There are some other great examples here of what fast looks like; Mark Cavendish is not included :)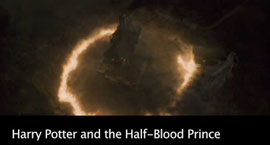 It seems the about-to-be-released sixth Harry Potter and the Half-blood Prince is getting rave reviews, with everyone laying stress that it is qualitatively different from the others which came before. I loved the books and the first few movies, but have sort of lost interest, guess it's time to get back into it...
Om Malik: Meet Google, your phone company. Hello, I've been expecting you... welcome!
From the WSJ's Daily Startup: Any liquidity is good liquidity. I found this interesting:
Entrepreneurs shouldn't focus on the valuation when negotiating a funding deal, says Jeff Bussgang of Flybridge Capital Partners. The more important factor is what his firm calls the "promote," which is the founding team's ownership percentage multiplied by the post-money valuation. "It represents the $ value in the ownership that the founding team is carrying forward after the financing is done," writes Bussgang, who neatly describes the significance of this calculation….
I love this: TheScientist asks "are trees evolving to start fires?" Roll that around in your brain a little... you could see where it might be a good strategy. Evolution is smarter than you are :)
FREE is now Free - on the Kindle! Yay, downloading it *now*.
Awesome! Microsoft is posting seven lectures by Richard Feynman online. If you have never heard him speak, check these out; he is amazing.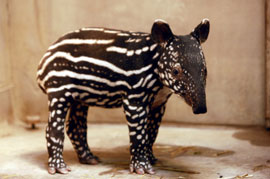 ZooBorn of the day: a tiny Tapir. Whoa.
Archive: July 14, 2008
I had one of those days where you make a todo list, and you start doing stuff and crossing things off the list, but somehow at the end of the day the list is longer than when you started. How does that happen? Well anyway I do have the list, somehow putting something on a todo list makes it feel like you're dealing with it, even if that's all you do. Busy week ahead, too; I have a million meetings and a board meeting coming up.
But in the meantime, let's make a filter pass, shall we...
I see where I have officially won the California Triple Crown, by completing at least three double centuries this year. Actually I've completed five, so I've also qualified for the 1,000 mile club. Yay, me.
The Scientist notes Heart surgery pioneer dies: "Michael E. DeBakey, heart surgeon, inventor, teacher, and research advocate, died late last Friday, July 11th, at the age of 99. DeBakey was 'the greatest surgeon of the twentieth century,' his colleague George Noon said in a statement from Methodist Hospital in Houston, where he spent most of his career. During his 70 years as a surgeon, DeBakey performed over 60,000 heart surgeries at the Methodist Hospital and served as President, and later, Chancellor of the Baylor School of Medicine." Dr. DeBakey was one of those few medical professionals whose work became public; in the early days of heart transplants he was practically a household name.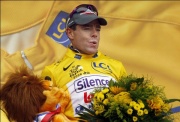 Congratulations to Cadel Evans, who after hovering near the top of the leaderboard for this entire Tour de France has finally made it into yellow, on a great climbing stage to Hautacam. He would seem to be the favorite to end up there, too, especially since Alejandro Valverde and Damiano Cunego took themselves out of contention today. It was a great stage that beautifully illustrated team tactics, as Jens Voight and Fabian Cancellara of CDC destroyed several competitors on behalf of Frank Schleck and Carlos Sastre. My favorite remains Denis Menchov; go oranje!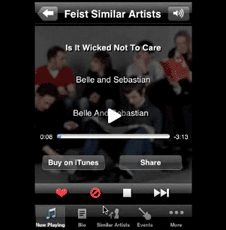 CultOfMac reports Last.fm for iPhone Launches, Rocks. "This is the true future of radio, and it's finally on the right platform." I'm going to have to try this... in theory a "smart" application that learns what you like and automatically points you to new music would be great, although I've never seen this theory successfully put into practice. So far my iPod's random play is the best :)
Mary-Jo Foley asks, Again, why does Microsoft want Yahoo? She experiments with some answers ("One reason, in spite of CEO Steve Ballmer's claim that Microsoft's Live Search effort is going great guns on its own, obviously is Microsoft can't grow its consumer search share beyond 10 percent or so") but ultimately this does remain a mystery. Perhaps it is that they need to do something, and this is a thing they can do.
Related, ArsTechnica examines How Microsoft can turn the negative Vista PR tide. I think the way to fix Vista PR is to fix Vista; they should prepare a service pack which makes it [a lot] smaller and [a lot] faster. Not easy to do, of course.
Jason Kottke: Mamihlapinatapai, the most succinct word. "It describes a look shared by two people with each wishing that the other will initiate something that both desire but which neither one wants to start." Wow, that could be useful :)
Archive: July 15, 2007
Archive: July 15, 2006
Archive: July 4, 2005
| | |
| --- | --- |
| Happy Birthday, Uncle Sam! | |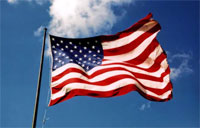 Happy Birthday, Uncle Sam. You're the best.
I spent the weekend sailing, hanging out with my kids and good friends, and eating. And also thinking about all the men and women - my daughter Nicole among them - who make my life possible, protecting our freedom and way of life. Thank you all.
It turns out I'm not the only one who thinks so; a recent Gallup Poll revealed that "The American public has more confidence in the military than in any other institution." Other tidbits from the poll, "big business and Congress tied for the second- and third-lowest rankings" - not surprising in view of either's lack of integrity, and "Gallup noted that public trust in television news and newspapers reached an all-time low this year". See, you can fool some of the people some of the time, but...
By the way, there has been a flurry of discussion recently about whether it should be illegal or even unconstitutional to burn a U.S. flag. So I think it is a horrible thing to do, but it should not be illegal, and I can't even imagine under what pretense it could ever be unconstitutional. People should be entitled to express their opinion, however much we disagree with it. Mark Frauenfelder posted an interesting conundrum for those who would make burning a U.S. flag illegal. At what point is a flag a U.S. flag (does close count)?
Here's a nice post for the Fourth: The Endgame. [ via Tim Oren ]
Finally, do you want to thank the troops? Click here. It only takes a minute to send a short message to someone serving overseas, and imagine how much they'd appreciate it. [ via Smash ]
So you know how much I like New Yorker covers, but get a load of this: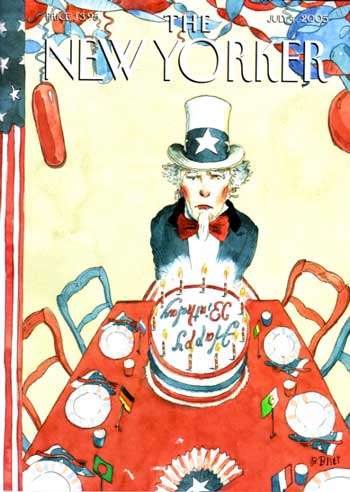 The name of this piece is "Party of One". Ha ha. In case you can't see, there are little foreign flags next to each empty place setting; a French flag, a German flag, etc. Empty places, get it? So clever. (I'm glad they didn't put in a Dutch flag, although I think they tried; they have a flag with white, blue, and red horizontal stripes but they're in the wrong order.) Of course they left out the British and Australian place settings - those places are occupied, of course, not to mention the Iraqi or Israeli place settings! And just maybe the French people would be more interested in attending than their leaders; certainly that is one interpretation one could place on the recent French vote to reject the E.U. Constitution.
On another level, I find this quite revealing. I can only imagine how clever the illustrator thinks him or herself, and how pleased the editors were to run this. This naked vitriol from the left is so self-defeating. Isn't it more fun to win? Unless you're already in this club, why would you join?
Playing a bit of catch up, I have a weeks' worth of posts to filter :) May you live in interesting times, indeed...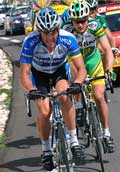 So, the Tour de Lance France is underway! And in the very first stage Lance managed to put serious time on some of his biggest rivals, including Jan Ullrich. Serving notice that he is ready, once again, to win. I love it. I've been watching on OLN, and it is pretty darn cool. I just wish my Tivo supported this channel so I wouldn't have to watch all those commercials...
Speaking of Lance, have you Joined Team Lance? In addition to being a cancer survivor and an amazing athlete, Lance has raised tons of money for cancer research and to help cancer survivors. If you join his team you'll be making a donation to one of the best causes around. And if you donate at least $50 you'll even get a spiffy tee-shirt. I'm in!
The G8 are meeting next week in Gleneagles Scotland. Among the items on the agenda is global warming; The Scientist reports Scientists demand action on climate. "Scientific academies from the world's leading nations have issued an unprecedented joint statement urging the leaders of their countries to commit to taking prompt action to reduce emissions of greenhouse gases. The statement from Britain's Royal Society and the science academies of France, Russia, Germany, United States, Japan, Italy, and Canada was released ahead of a G8 summit in Gleneagles, Scotland, at which climate change is expected to be a major focus. The academies of Brazil, China, and India, not members of G8, are also signatories." Whew. Is it just me, or is it getting hot in here?
The Business Online observes: spot the real sharks in the climate talks. As in, due to warmer water, Scotland now has sharks! Coupled with declining oil supplies and rising prices, there is now real pressure for alternate entropy sources. Nuclear option, anyone?
Jeff Atwood: Why anyone can succeed. Although the premise is that success has little to do with talent, my conclusion is nearly the opposite, that success follows from talent regardless of circumstances. Not everyone can be a programmer; I've encountered any number of counter examples.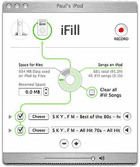 Cult of Mac notes Griffen's iFill. (motto: "Oww. iFill good".) "iFill streams mp3 files from thousands of free radio stations directly to your iPod. You can choose several stations at once and select from many different genres. And since iFill goes directly to your iPod, it won't clutter up your hard drive with extra files." That sounds awesome. Much better than random podcasts.
It is now old news, but iTunes 4.9 is out, with - ta da! - podcasting support. (Billed as "the next generation of radio".) So be it. This will expose about 10X more people to podcasts than ever before; let's see what sticks to the wall...

Russell Beattie says Wow!
Amazing: Brain Scans Can Predict Alzheimer's Disease Onset 9 Years In Advance. The psychological implications are as interesting as the physiological ones, if you knew you were getting Alzheimer's in 5 years, what would you do?
Meanwhile, Brain Exercise Is Key to Healthy Mind. So keeping read my blog :)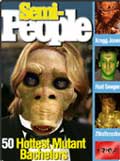 This is awesome: The Onion in 2056. E.g. "Million robot march attended by exactly 1,000,000 robots." Or maybe you prefer "Lunar Olympic officials continue search for missing pole vaulter." Great stuff, please check it out. I've often thought the Onion must be a great place to work.
Bram Cohen, inventor of Bittorrent, considers Avalanche, Microsoft's supposed answer to peer-to-peer transfers. "I'd like to clarify that Avalanche is vaporware... As you've probably figured out by now, I think that paper is complete garbage." Okay.
Archive: July 15, 2004
Archive: July 15, 2003
Remember the war? Yeah, that war. Well Stephen Den Beste surveys current progress, and concludes things are going well. He thinks the next step will be greater pressure on Saudi Arabia...
Motley Fool: The Twelve Simple Secrets of Microsoft Management. #1 is Total World Domination: "Some companies focus on the bottom line. In contrast, every single Microsoft employee is single-mindedly focused on winning 100% of their target market." Very interesting...
New Scientist: Creatures from Primordial Silicon. Applied Darwinism to optimize silicon circuits!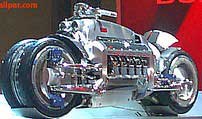 It's a bird! It's a plane! No, it's the Troncycle, a new motorcycle from Dodge. Okay, it's really called the Tomahawk. But you can see it was definitely Tron-inspired :)
From mozilla.org we now have the Mozilla Foundation, "a new non-profit organization that will serve as the home for mozilla.org." So be it. We can only hope they'll keep the browser wars cookin'; right now they are on life support. Meanwhile MozillaZine reports AOL cuts remaining Mozilla hackers. In other words, mozilla.org is on their own.
Volkswagon and Apple have teamed up for a 'Pods Unite' marketing campain. "VW buyers who take advantage of the promotion will receive a 15GB iPod and a 'connectivity kit.'" Does this mean you can simply plug your iPod into the dash? Don't know...
Grokster is releasing Grokster Pro, a $20 ad-free version of their file-sharing client. Now you can pay to get free downloads.
Gizmodo wonders: if the FAA starts allowing cellphones in flight, will there be a non-talking section? I hope so :) Apparently Amtrak has designated "quiet cars" on many of its trains, but it doesn't work.
Home
Archive
flight
About Me
W=UH
Email
RSS OPML

Greatest Hits
Correlation vs. Causality
The Tyranny of Email
Unnatural Selection
Lying
Aperio's Mission = Automating Pathology
On Blame
Try, or Try Not
Books and Wine
Emergent Properties
God and Beauty
Moving Mount Fuji The Nest Rock 'n Roll
IQ and Populations
Are You a Bright?
Adding Value
Confidence
The Joy of Craftsmanship
The Emperor's New Code
Toy Story
The Return of the King
Religion vs IQ
In the Wet
the big day
solving bongard problems
visiting Titan
unintelligent design
the nuclear option
estimating in meatspace
second gear
On the Persistence of Bad Design...
Texas chili cookoff
almost famous design and stochastic debugging
may I take your order?
universal healthcare
entertainment
triple double
New Yorker covers
Death Rider! (da da dum)
how did I get here (Mt.Whitney)?
the Law of Significance
Holiday Inn
Daniel Jacoby's photographs
the first bird
Gödel Escher Bach: Birthday Cantatatata
Father's Day (in pictures)
your cat for my car
Jobsnotes of note
world population map
no joy in Baker
vote smart
exact nonsense
introducing eyesFinder
resolved
to space
notebooks
where are the desktop apps?