Archive: June 1, 2015
Good morning! And welcome to June. As is usual for this time of the year, Southern California is overcast and gloomy. Saturday I went sailing - overcast and gloomy. Yesterday I went cycling - same. Fortunately this is only temporary ... makes me happy I don't live in Seattle or the Netherlands :)
Hmmm... both Seattle and the Netherlands feel like places where they get a lot done. Whereas Southern California, not so much. So is gloom good for productivity?
I took this picture yesterday, while riding up to what was the Reagan Ranch, Northwest of Santa Barbara. Railroad tracks are weird, right? They're kind of like roads, but unlike roads they cut straight through everything, and don't branch (at least, not that much). They go wherever they go, but you can't change where they go, even if you don't know where they're going. It seems like people would build little vehicles to travel on them more often ... of course, there is always the danger of trains ...
Not gloomy at all: Life lessons from Clarence Thomas. Weird that he is underappreciated just because he's black; in another world, he would be justly celebrated.
So, Alberto Contador won the 2015 Giro, in fine fashion, recovering from a number of near-disasters and never winning an individual stage but dominating overall despite having a weak team. Astana were clearly the strongest, with Fabian Aru finishing 2nd and Mikel Landa 3rd. My favorite rider was Rider Hesjedal, who survived a bad first week and recovered to fifth overall, animating all the big climbs at the end (he was so strong, they tested his bike for a motor :). Second favorite was Steven Kruijswijk, who finished seventh and nearly won the KOM prize. A great grand tour.
Next up: the Criterium du Dauphine, the last run up to Le Tour. Gentlemen, start your Tivos uTorrents!
Perfect: Using an MC Escher drawing to demonstrate the Droste effect. What's amazing is that Escher did this all manually, with his only tool a slide rule...
Jeffrey Zeldman: My website is twenty years old today. "I was in love with HTML and certain that the whole world was about to learn it, ushering in a new era of DIY media, free expression, peace and democracy and human rights worldwide. That part didn't work out so well, although the kids prefer YouTube to TV, so that's something." Awesome! And I've been subscribed to his feed nearly that long...
Tim Bray on link rot: the Web Decay graph. "I've been writing this blog since 2003 and in that time have laid down, along with way over a million words, 12,373 hyperlinks. I've noticed that when something leads me back to an old piece, the links are broken disappointingly often. So I made a little graph of their decay over the last 144 months." Yeah, I've noticed the same thing - and now I have to write a utility to generate the same graph :) Interestingly, it feels like links to blogs are more likely to persist than links to news sites.
Onward into the month!
My most recent pet peeve: mobile apps that send me "notifications" which don't notify me of anything. They just want me to click them ... but why?
I am looking at my phone screen and I have no fewer than four of these right now. Twitter and Pinterest want me to know about "things I might like", and MapMyRide and Sports Tracker want me to "reach my fitness goals". Well guess what you guys? Your reward for bothering me in this way shall be that I disable your notifications. If I want to find things I might like, I'll do that myself, and if I want to reach my fitness goals, I have to work out, not click on an app.
Sheesh. It's not bad enough they waste my time dismissing the notifications, I have to waste more time blogging about how aggravating they are.
Archive: May 27, 2014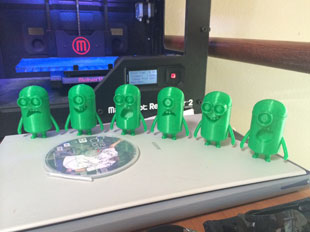 My goodness; nearly two weeks since my last filter pass. Let's get on with it then, shall we?
Why should read The Circle, even if you don't buy it. I'm reading it, and while it is interesting, yeah, I don't buy it. It's tough to like a book which has such a strong point of view, especially when none of the characters are likeable. I'm struggling on...
Meanwhile, I enjoyed Hatching Twitter tremendously. What a story; four co-founders, all of whom contributed and none of whom are still involved in the day-to-day workings of the company. Such politics, such intrigue, and yet the company survived and indeed prospered. One gets the impression it all worked out because of the strength of the product, and the essential simplicity of the business model.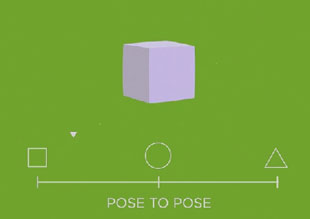 On the illusion of life; "The 12 basic principles of animation were developed by the 'old men' of Walt Disney Studios." Excellent.
Wow: Image is everything: Snapchat tops WhatsApp as biggest US messaging app by volume. It certainly could do with image search :)
Apropos: Facebook goes after Snapchat, again. "If you guys were the inventors of Snapchat, you'd have invented Snapchat." Hehe.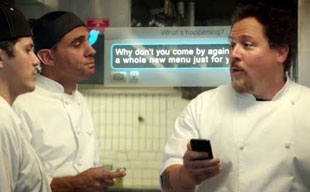 Reminds me to mention: great movie I've seen recently: Chef. In which a chef's son uses social networking to wildly publicize his father's food truck. There's a lot more to it than that ... watch it!
Marketing by Beats by Dre. "It's easy to see why Apple might want to buy them." Nope, I don't get it. I don't see the fit, and moreover, if this was real, I wouldn't expect to see so much information leak ahead of time. I believe there were discussions, but will be surprised if they actually lead to a deal.
Awesome: The Greatest Show Off Earth. Indeed it is.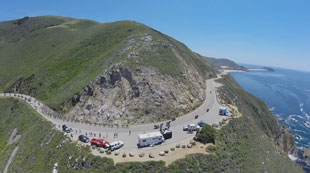 This is so cool: Stunning quadcopter coverage from Big Sur at Amgen Tour. You can see where this kind of thing is going to become much more common, and soon we'll see sporting events from every conceivable angle.
Meanwhile I have to say, the video coverage of this event was awful. The frame rate stuttered constantly, and the compression artifacts were ridiculous. Embarrassing, really; when life cycle racing coverage in Europe is so excellent.
Agree entirely: Stop forcing people to wear bike helmets. The nanny state is unnecessary and unwanted.
Speaking of which: Why global warming alarmism isn't science. "Global warming alarmism fails the test of science. The alarmists' models generate one false prediction after another." Note, this doesn't not mean global warming isn't occurring, only that we do not have models which correctly predict it.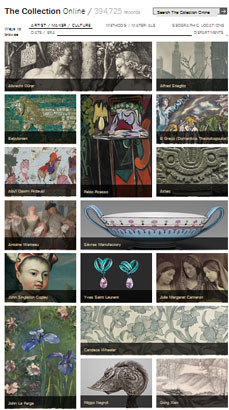 Excellent: Met puts huge image trove online. (You can browse it here...) There is going to be more and more of this, and it will be an incredible resource for widespread image search.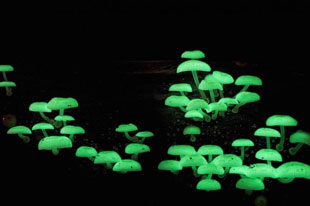 Absolutely beautiful: Stunning photos reveal the enchanting world of fungi.
Dave Winer: In news, the front page is the first problem. "When Twitter started owning the news cycle, that's what they call in business a "competitive threat." You can choose to respond or not respond. But if you don't respond, you pretty much always lose." Yep.
On the future of Metafilter. Google are the gatekeeper for traffic on the web, no question. What can break their hegemony? (Images?)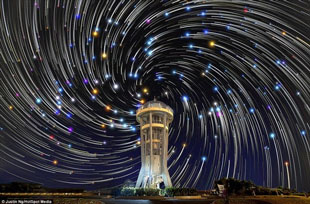 Awesome: Stunning digitally composited star trail photos. Way cool. This could have been done with film, of course, but digital makes this stuff so much easier.
Wrapping up... the proven way to add value: "Do extremely difficult work." Which might be true, and begs the question, "what makes work difficult?" I claim it isn't doing it, it is knowing what to do.
Archive: June 2, 2013
Archive: June 2, 2012
Archive: May 30, 2011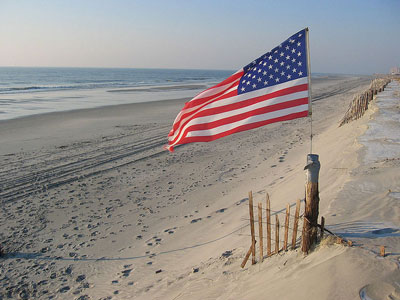 Hey everyone, happy Memorial Day! (Did you remember?)
This is always one of my favorite holidays; first and foremost, it gives us all a chance to remember the veterans who have served our country (and those who continue to serve), so that we may live free. And second, it's the [unofficial] start of summer! Time to heat the pool, start wearing shorts and flip flops, start working on my tan, and start ... doing a little less of everything :)
Today I plan to practice by doing a little ride and then sitting out by the pool reading. Something I hope to do quite a lot this summer.
Cheers and hope you have a great day too!
There's very little I can write to preface the imagery below, so I'll just set the scene and get out of the way. The video below was captured by Stephane Guisard and Jose Francisco Salgado at the European Southern Observatory's Very Large Telescope (VLT) in Chile's Atacama Desert.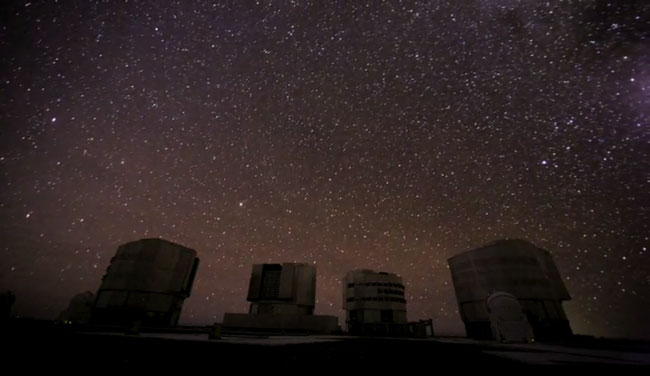 (click for an awesome time-lapse video)
It might make you cry, it's *that* cool.
How about a little Memorial Day filter pass? Okay.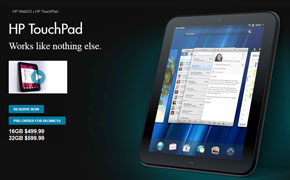 I think HP's Palm / webOS phones / tablets are probably going to be the iPhone / iPad's biggest competition. I know, I know, Android is all the rage. But you know what? It just isn't that compelling. It's like a PC compared to a Mac. They'll get plenty of share because of ubiquity and price, but they'll continue to be inferior products.
Cloud computing gains ground in healthcare. Crucially, customers are increasingly less afraid to store critical data online.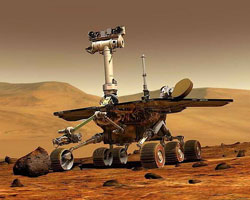 RIP Spirit: NASA announces death of rover on Mars. "Spirit last communicated on March 22, 2010, as Martian winter approached and the rover's solar-energy supply declined. The rover operated for more than six years after landing in January 2004 for what was planned as a three-month mission... The rover returned more than 124,000 images." Awesome! Now that's a successful mission.
ACOs will fail, say Senate Finance Committee members. (ACO = Accountable Care Organization) Me, too. There is no silver bullet.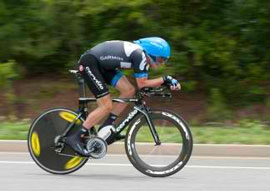 Dave Zabriske wins the 2011 USA cycling individual time trial championship. His fifth in a row. Whew.
Alberto Contador wins the 2011 Giro d'Italia. A dominating performance in one of the toughest grand tours of all time. I don't like him but I have to concede he's the best stage racer in the world, and has been since Lance retired. Who can possibly beat him in the 2011 Tour de France?
So, are Facebook building a browser? Dave Winer thinks so, but I do not. I don't think they are into client side stuff at all. I think they're probably building the world's most kick-ass front-end for their website - in AJAX / HTML5. (BTW, that's the best way to explain their lack of an iPad App.)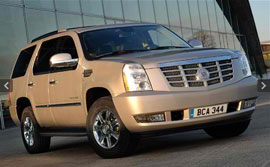 Ten of the ugliest cars ever made. These seem to go well beyond mundane into hideous. "Beauty is in the eye of the beholder, but we can all agree on ugly." I love that the Escalade made the list - I was afraid only I thought it so ugly - but amazingly there are a Rolls Royce, a BMW, and a Lamborghini in there too...
Are you a workaholic? I scored 70, but when Shirley took it for me, she gave me a 79. Huh.
Archive: May 31, 2010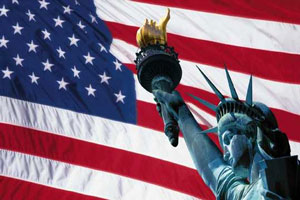 Happy Memorial Day everyone! Well I guess maybe it's not "happy" if you're memorializing someone close to you; it could be a time of reflection and sadness.
For many years this day has had a special meaning for me; my father was in the [Dutch] Navy during WWII (served five years and was a Japanese POW for three of them!), and my oldest daughter Nicole was in the Navy for seven years. She's out now (!) but I *still* think of her and her Naval colleagues on this day, and all those who came before them, protecting our way of life.
My biggest challenge on Memorial Day is generally turning on the pool heater, and so it will be today, but it's only thanks to them that I don't have much more serious concerns. Life, Liberty, and the pursuit of Happiness... THANKS!
As a public service I have undertaken to understand Facebook's new privacy settings, and to tell you how to set them. Facebook have recently "simplified" these settings - *ahem* - and it gave me a chance to dig into them a little. What follows is good advice, but you may find that it's worth what you paid for it :)
First the Golden Rule: assume that anything you post in your Facebook could become public. If you post pictures or messages or link things that you don't want the whole world to see, you could be in trouble later. Why? Because Facebook reserves the right to change their privacy settings at any time. You might think only your friends can see something today, but that might not be true tomorrow. So be careful.
Okay, onward. At the highest level there are now three groups of privacy settings. When you first click on Privacy Settings, this is the page you see:

This page shows the sharing levels for all the information you post on your Facebook. Each kind of thing can be shared with Everyone, Friends of Friends, or Friends. You pick! To change them, click Customize Settings... In my case I am only sharing each kind of thing with Friends Only, as shown above. (If I want something to be public, I post it on my blog :) Your mileage may vary. Be especially careful with Friends of Friends; since some of the people with whom you're sharing are not your Friends, you have to assume it is pretty close to Everyone. Of course, this could be a cool way to meet new Friends, too!
Next, you have Basic Directory Information; when you click on View Settings, this is the page you see:

On this page you set the privacy levels for information displayed about you when people search. As you can see I have all these set to Everyone. The setting you are most likely to want to change is "See my friend list"; this has caused some controversy. You could restrict access to this if you don't want Everyone to know who your friends are... then again, maybe you don't mind others knowing, your choice. I'm proud of my Friends :)
Finally there are the settings for Applications and Websites, displayed on this page:

Here you set the privacy levels for Facebook Applications and for third-party websites affiliated with Facebook. At the top are shown the Applications which you've authorized to use your Facebook information. I'm using a handful as you can see, but lots of people have tens or even hundreds of these; be careful, because they can use your Facebook information! A lot of them are fun and some of them are useful, but many of them are useless and some are even dangerous; periodic "gardening" to remove applications you aren't using is a good idea.
I have changed the default setting for Game and Application Activity to Friends Only. I don't know what Applications might do with my Facebook data, so this seemed safest. Your mileage may vary...
The link to Info Accessible through your Friends is subtle; this defines what information about you is available to your Friends when they use applications. I have all of them enabled, but I trust my Friends; I only "friend" someone who is truly a friend. If you're someone who "friends" everyone you meet, you might want to turn these off.
The link to Instant Personalization lets you set whether "partner websites" can use your friend network to personalize your experience. This has caused a lot of controversy but I've left it on. For example using my friend network, Pandora can tell me about music my friends like. Seems like no bad thing.
The link to Public Search lets you set whether people can find you with a non-Facebook search engine. Since the only information available is stuff you've already shared with Everyone, this seems harmless.
In all of this, remember the Golden Rule. These are Facebook's settings today, but they could change tomorrow. In the meantime have fun Facebooking!
| | |
| --- | --- |
| how and why to stop multitasking | |
I came across a great article the other day: How (and why) to stop Multitasking, by Peter Bregman. There is some great advice in here; basically the message is that yeah, you can do ten things at once, but you can't do any of them well. And the net is that you'll be less happy and less productive than if you focus on one thing at a time.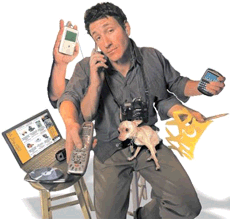 Peter did an experiment: "For one week I would do no multitasking and see what happened." And he discovered six things:
It was delightful
I made significant progress on challenging projects
My stress dropped dramatically
I lost all patience for things I felt were not a good use of my time
I had tremendous patience for things I felt were useful and enjoyable
There was no downside
There you go. Single-tasking is clearly better. It is interesting to consider why we multitask, but theory aside concentrating on one task at a time does make you more productive. So how do you do this? Well Peter offers some suggestions:
The obvious: The best way to avoid interruptions is to turn them off.
The less obvious: Use your loss of patience to your advantage.
The first suggestion is similar advice to my famous Tyranny of Email article from 2003 (still by far the most popular thing I've ever posted online). I find the worst source of multitasking interruptions is email. Stop reading it! And the second worst source of multitasking interruptions are blogs. Stop reading them! Now :)
The second suggestion is interesting; as Peter notes: "There's nothing like a deadline to keep things moving. And when things are moving fast, we can't help but focus on them." This is definitely true for me; I can procrastinate on something infinitely but when it is really due, I do it. And am astonished at my productivity while doing so!
Archive: june 2, 2009
| | |
| --- | --- |
| waiting for Facebook (New Yorker, 6/1/09) | |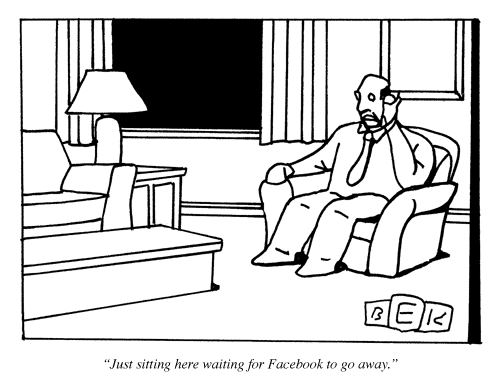 Blogging from the Virgin skies, 35,000' above Colorado... on my way back from New York after a one-day trip for a two-hour meeting. I am one tired puppy. (But I am happy to have WiFi and power :)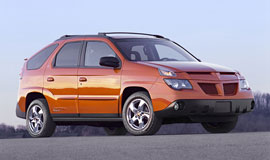 If you want to turn GM around, your first task is to understand why they failed, and what can be done about it. Jason Kottke has assembled links to collective wisdom about why GM failed. Reading through them there are many reasons, and none of them seems easily fixed...
PS my vote from the ugliest car of recent times goes to the Pontiac Aztec, pictured at left. Physical embodiment of the principle that while beauty is in the eye of the beholder, we can all agree on ugly.
In case you missed the new Tonight show, now with Conan O'Brian, here it is... As you know I don't watch TV, but I did used to like Johnny Carson, and so I was curious about the new heir. Not a bad start, IMHO.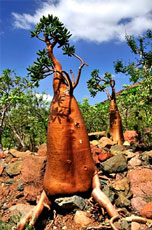 Pretty cool: Socotra Island: the "Galápagos of the Indian Ocean." "Isolated from continental land masses for 18 million years, Yemen's Socotra Island showcases an alien-like landscape with unusual plants and animals, such as the blood dragon tree, pictured, and desert rose. Its high degree of biodiversity has earned it the name the 'Galápagos of the Indian Ocean'." Who knew?
Don't these plants look very Seuss-ian? :)
Well, so now we know; Alberto Contador will be Astana's leader for the Tour de France. "Armstrong is not the team's second rider. With what we saw in the Giro, that is for Levi." So be it, but I have a feeling this is not the last word... stay tuned.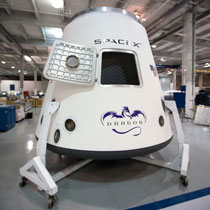 From Wired: Space 2.X: The Private Rocket Race Takes Off. "Building a successful startup in Silicon Valley is hard, but it's not rocket science. Unless you're SpaceX." They have another launch coming up, fXf!
Archive: June 2, 2008
Hi all; here's some musings on user experience...
<essay optional=completely comments=welcomed>
I've had a couple of "user" experiences recently that reinforced each other, and wanted to share some observations.
First, I bought a new phone, a Centro, to replace my old Treo, and second, I bought a new Tivo, a TivoHD, to replace my old Tivo Series/1. In each case there was one single feature that drove the purchase decision (phone = smaller size, TivoHD = HD support). And each case after having the new gadget, I am delighted by a whole raft of improvements and new features that I didn't know about.
So first, the conclusions, and second, some discussion.
People make purchase decisions for simple reasons, often one single factor.
People's subsequent satisfaction or delight (or dissatisfaction or frustration) is driven by an overall experience that includes many complicated factors.
The implications for product design, packaging, and positioning are interesting.
If people make a purchase decision for one single factor, you want to provide that capability, and feature it alone in packaging and positioning. But different people might value different things. I bought a Centro because of its size, but someone else might buy one because it was cute, or sounds good, or has a nice keyboard. So you have to figure out the set of individual factors that drive purchases, implement those, and feature those in advertising, packaging, sales demos, etc. A small set is good, for simplicity and to avoid confusion. However there are many other factors that you know people will like, but that will not drive a sale. For example it is cool that you can charge a Centro with just a USB cable, but that alone would never drive a sale. These characteristics should not be "on the box", or featured in advertising. For an example of this, contrast Apple packaging with Microsoft packaging. Apple tends toward simple messages, like one thing, while Microsoft seems to cover their entire package with bullets.
If people are delighted by the overall experience, you should include a bunch of other characteristics. The essence of delight is positive surprise. I bought a phone for its size, so I knew how big it was, and while I like the size, that was not going to delight me. But I had no idea I could charge the phone from a USB cable, so finding that out was delightful. How did I learn of this? The product itself told me; "did you know" tips are a good way to share this sort of stuff. (It is easier for users to digest one feature at a time, and that way they remain delighted for a while as they keep learning about new features.)
The "delight" can go the other way too; if people are consistently frustrated by a new gadget, they will like it less and less. For example what if my new phone kept dropping calls, or inconsistently synced with my computer? (Or was just plain hard to figure out?) That would be irritating, and the fact that the phone was small would be outweighed by the ongoing irritation. Even though people buy stuff for simple reasons, they evaluate them over time based on a whole bunch of more complicated ones.
For a personal analogy, think of a major purchase decision you recently made… a car, or a house (or a purse, or a piece of furniture). You probably bought it for one or a small number of simple reasons (often including appearance!) And then as you used it over time, your opinion has evolved based on a lot of more complicated reasons, to the point where you might recommend it to a friend, or not, based on entirely different reasons from the ones which determined your purchase.
I know, this isn't any deep insight, but it just struck me as somewhat non-obvious and interesting...
</essay>
Well as of today I am no longer the Motrin man; I've gone off the stuff cold turkey. Felt okay and even worked in a nice 25 mile ride, although a fit of hiccups was not a good thing. Sometimes a bruise is just a bruise, whew.
Today for some reason the people at StumbleUpon decided to feature this blog; I've received hundreds of referrals that led to thousands of page views. Interesting, I cannot explain why, but I'm happy to have the visitors. Perhaps some of you will enjoy the site and bookmark it or subscribe to the feed... in any event thanks for stopping by.
Okay, so let's make a pass on the blogosphere, shall we?
Now that Obama's nomination as Democratic candidate seems assured, we're starting to see a bit more criticism in the press; like this: should have walked before they made him run. Ironically I think this will help; right now there are some - possibly including me - who could like him but are turned off by the sense of entitlement that seems to surround him. Turn him back into a normal person, and he's probably quite likeable.
The always reliable and interesting Victor Davis Hanson gives his autopsy of the primaries, including advice for both candidates. "There is a certain irony here. In a year that for historical and contemporary reasons should be a Democratic shoo-in, the Democrats have nominated about the only candidate who can lose in November, the Republicans the only one of their own who can still win it." Still you'd have to say Obama has the edge, given Democratic demographics. He's bound to move toward the center once the nomination is secure.

One more thing: Obama is going to have to stop changing positions. I realize some of this is inevitable, but he's starting to remind everyone a little too much of the twistable turnable man, John Kerry.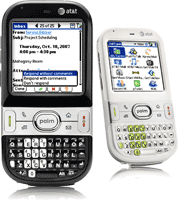 More on the Centro, and the iPhone... So apparently I'm not the only one who likes the Centro; Engadget reports Palm's share is up because of it. Nice. And this was apparently at the expense of Apple, who's share went down, despite selling a passel of iPhones. Not everyone has had a great iPhone experience; Brad Feld is reconsidering using an iBrick. In fairness his problems seem more Vista-related than iPhone-related.
Joel Spolsky pontificates about Office Space: "During the lease negotiation, I sent the landlord a long list of upgrades we wanted -- at our expense, of course. Glass partitions, floor-to-ceiling mosaic tile, imported German fittings by Dornbracht, granite and marble -- and that was just what we wanted for the shower. I think the building management went into a little bit of shock. What? You want nice? Unheard of. Don't you know that you're going to have to pay money for nice?" We just built out a new building ourselves, so I could relate. Our philosophy is a bit different to his, though; we go for nice and cheap instead of just nice. I think we ended up with nice, pretty much, but we also sent a message with cheap that we're not Google or Microsoft. Yet. And have no aspirations to be like either one.
Another place where we disagree is the office vs cube thing. Joel is a passionate defender of giving every engineer their own office. We created an array of 40 9x9 cubes, surrounded by 10 conference rooms. Every engineer has a laptop (anyway), so they can pretty easily move into a conference room when they have to, either to work quietly, have a meeting, conduct a conference call with a client, or fight with their boyfriend. Or maybe just a change of scenery. Meanwhile we think the cubes foster a team feeling and design crosstalk that we couldn't get from a bunch of offices. A row of closed doors kind of scares me. Yes of course I have a cube like everyone else :)
Peter Bright has published part III of the series chronicling his conversion from Windows to OS X. This article gives us a nice overview of the Mac OS internals, including why Objective C was chosen as the "system" language. Peter notes, as he did before, the difference in UI consistency between Windows (not so much) and OS X (quite a lot). A key difference is that while Apple engineers pretty much eat their own dogfood, at Microsoft just about every team has their own set of nonstandard controls!
In the same vein, Jeff Atwood wonders whatever happened to UI consistency? "And for my money, nothing is more disappointing than the overall fit and finish of Vista, which is truly abysmal. It's arguably the worst of any operating system Microsoft has ever released." Menus, buttons, windows, scrollbars, each team seems to be rolling their own – within Microsoft. And third parties just make things worse. This is what makes Windows such a UI mess. Either because it is easier to use the standard controls or harder not to, Apple developers seem to use them, which is the source of the relative consistency.
If, like me, you have wondered how Microsoft is going to escape from the Vista swamp, here's part of the answer: Microsoft warns hardware makers to begin testing Windows 7 ASAP. They're going to rush it out, partially to fix the most egregious faults of Vista (backward compatible video drivers!) and partly just to change the momentum; Vista's reputation is now irreparably damaged. I think this is a good move. Maybe they'll even fix paging? Nah...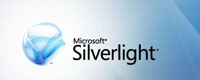 This is going to move the share needle: New Microsoft-HP Live Search deal is all about Silverlight. Well not all about Silverlight, search share is a big part of it too. The power of defaults in action... Still, having HP bundle Silverlight instead of Flash is a pretty big deal. And pretty rotten for Aperio, now we have to make sure everyone knows how to install Flash. It's not like we're going to abandon Flash for Silverlight just because of this. And it's not like many other vendors are going to either. So HP will basically be reducing the functionality of their machines - and increasing their support costs - because Microsoft paid them to do it.
Finally, here we have goosh, the Google shell. Now that's cool.
Archive: May 17, 2007
| | |
| --- | --- |
| entrepreneurs inside the machine | |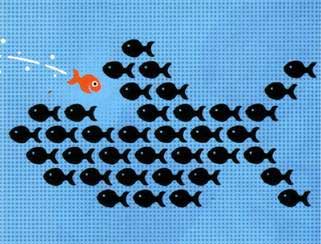 Fortune discusses Entrepreneurs Inside the Machine, regarding integrating acquired entrepreneurs into a big company.
I find this to be an important issue, as a shareholder as well as an entrepreneur. In the early days the value of a company like Aperio lies largely in its people. Over time the value becomes institutionalized, and moves into the customers, the market approach, the brand, the products, etc. (Not that people don't remain important, but they become relatively less important.) If an acquiring company plans to realize the maximum value from an acquisition, they must either provide a good home to those people, or wait until the value has shifted away from the people. Or both.
From my personal experience Intuit bought its billpay business (which was a separate company) too soon, the key people left, and the value was not fully realized. Digital Insight went public, experienced turnover without losing value (over a period of years), and was then ultimately acquired by Intuit, long after the value had moved. PayPal went public, experienced a great deal of turnover and lost some value (over a period of a year), and was then ultimately acquired by eBay. The value to eBay has been immense, but there was an even larger and more valuable business inside PayPal which wasn't fully realized. At one time we legitimately spoke of forming a rival to Wells Fargo and Citibank, now that seems silly. (Many of the PayPal people who left went on to start other successful businesses, YouTube being the highest profile example. Maybe someday Aperio will be another :)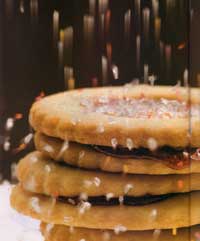 I'd like to refer you to The Bakeoff, an amazing article that I recommend to everyone. Really excellent, really thought-provoking.
This was published in the New Yorker a couple of years ago, and I can't find it anywhere online so I've scanned it.
The article is superficially about the quest for a healthier cookie. At a level down it is actually as much about software development – or innovation in general – as it is about baking; Joel Spolsky is quoted, as is Linus Torvalds, and the philosophy of "open source" is examined, and "extreme programming" is debunked. Jon Udell posted a nice overview if you're too busy to read it all, but the writing is excellent so I recommend you do when you can. The author is Malcolm Gladwell (of The Tipping Point and Blink), and he nails it.
P.S. This is an example of the kind of thing you can't find anywhere else. I can't stand the New Yorker's politics, or the way they seem to sneer at anyone not in New York, but the magazine is invaluable as a bulletin board for this sort of stuff.
Barry Bonds is back in the news as he nears Hank Aaron's record of 755 lifetime home runs. Which recalls this fantastic New Yorker cover, from April 3, 2006: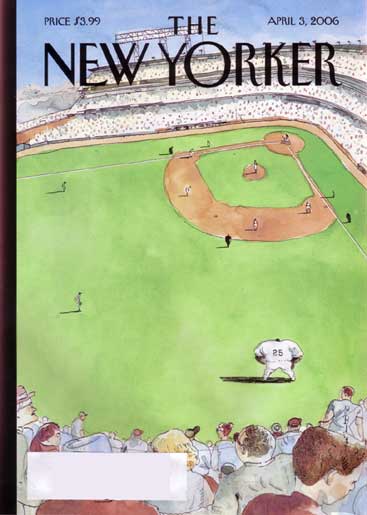 (click to make even bigger :)
Big news - I love it!
Archive: June 2, 2006
Archive: June 1, 2005
| | |
| --- | --- |
| song of spring (New Yorker 6/1/05) | |
Ah, the song of spring...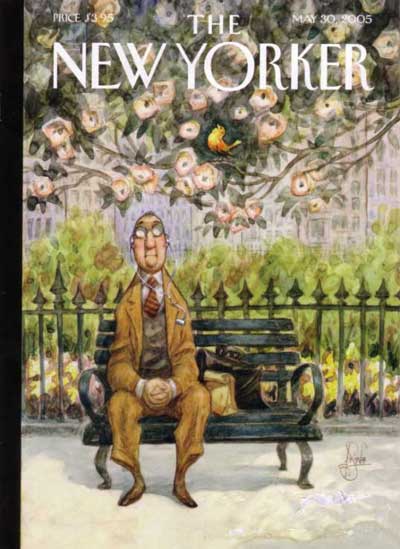 By Peter de Sève
Cult of Mac notes this is the first time an iPod has made a New Yorker cover.
I suspect he's listening to Ottmar...
Then again, maybe he's listening to Adam Curry - or the Gillmor Gang :)

Found an interesting Dutch blog (in English): Zacht Ei. (Literally, "the soft egg"; the motto "doorbakken kan altijd nog" means "cooking thoroughly can always be done later". What a great motto for a blog!) Anyway there are lots of posts about the Dutch referendum on the EU Constitution; you probably heard it was resoundingly rejected...
According to this article at Blogspotting, blogs tilted the French vote. "A law professor named Etienne Chouard's blog received 25,000 visits per day, and was linked throughout the French blog world. His blog turned this professor into a national celebrity, one who went head-to-head with the leading French politicians." Excellent.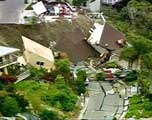 Gerard Vanderleun reports on the horrible landslides in Laguna Beach. The picture at right is captioned: "This is the route I normally take home. I have a sneaking suspicion I'm going to be taking the longer back way in for some time to come." Unbelievable, about 20 homes destroyed. And it isn't raining or anything.
CNN is celebrating its 25th anniversary! Amazing. The network which came of age during the first Gulf War - and kind of imploded during the second - ushered in the current era of worldwide always-on news. Long before the Internet, and blogs :)
Fighting cancer with math. "By using a mathematical formula formula designed to strengthen the immune system, a team of scientists in Spain have succeeded in curing a patient who was in the last stage of terminal liver cancer." It sounds cool but I'm from Missouri; there are no details in the article to suggest how the tumor's growth was arrested. The posters on this slashdot thread are pretty skeptical, too.
TechNews reports Microsoft will drop 'my' prefix for Longhorn. The mind boggles. Yeah, I just wish they would do Shorthorn instead of making dramatic changes like this :)
John Koetsier thinks I am "improbably named". So be it.

MS did just announce new "open" XML feeds for Microsoft Office. I'll wait for the experts to opine on how "open" they really are, but presumably this is a step in a good direction. For many of us it won't particularly affect our day-to-day work; I've been using Office XP for four years now, and I haven't seen a reason to upgrade, dinosaurs notwithstanding. Plus, did we really need to change the file formats again? [ via Robert Scoble ]

[ Later: Tim Bray weighs in; he notes "the popular wisdom is that it takes Microsoft until Release 3 of anything to get it right; but the early word on the new Office XML format makes Release 2 look pretty good" and "the news coverage says 'late 2006'; good luck to the team in the tough job of getting it shipped." Late 2006 huh - more announceware like Longhorn. After it ships let's talk about it. ]

Peter Rojas wonders Microsoft + IPTV = Trouble? Interesting to see how this plays out. I think the xBox is in the strategy somewhere...
Yesterday we noted Video4Skype, now today we get Sony's Instant Video Everywhere. This is happening fast. VoIP = Video over IP.

Gizmodo: the PS/2 to USB converter. $19. This seems so obviously useful. And it seems the best way to connect old PC keyboards and mice to a new Mac Mini :)
Check this out: the placebo mini-pattern. How to keep users happy while your program churns.
John Gruber has posted a fascinating look inside Tiger, the latest Mac OS X release. Among other more-useful nuggets: The "waiting for login" window apparently uses the placebo mini-pattern (a "fake" progress bar).

Have you been in an Apple store? They are awesome. I went to the store in Mission Viejo yesterday; walked out with a new Airport Extreme WiFi hub and SpongeBob SquarePants Teaches Typing. Great shopping experience, including knowledgable salespeople (Me: "does the Mac Mini support the 30" display?" Him: "no, the highest supported resolution is 1920x1200, like on the 23" display." Okay, got it. Try that at Fry's!). Imagine you wanted to buy a computer, but you didn't know anything, this would be the place to go.

Check out Einstein, the bird. Wow. I'm speechless, but she isn't. [ via Woundwort ]
Archive: May 20, 2004
The other day I posted an RSS cookbook, hoping to entice those of you who haven't yet discovered how cool RSS readers are to do so. Well I figured out a way to make it even simpler, so if you haven't already, please check it out - again. This will be worth it, I promise.
Busy day, for me, for the world, and for the blogosphere...
The frustration Democrats have with the electorate is understandable; even after all the "bad news" from Iraq, cheered on by big media, Bush remains ahead in the polls. Command Post notes Kerry is now trying to make the price of gas an issue. That's a good tactic for him, but realistically there's little the President can do about them. The world is running out of gas, and prices will continue to reflect supply and demand.
John Robb quotes the WSJ: "If current oil prices are sustained, the estimated losses at the airlines is expected to top $5B this year." So be it.
Not shocking, but too bad; China Shelves Plan for Astronauts on Moon. "China plans to build its own manned space station by around 2020 but has shelved plans to put a man on the moon for financial reasons." So be it.
AlwaysOn: Video Gets Personal. "Analysts generally seem to agree that the 'Tivo-ing' of America opens up new markets for on-demand Internet-based video content." Yep.
So today I get an email from Vonage, offering to change my plan from $30/month to $25/month. What! No strings attached. Excellent. They also introduced a new $15/month plan which offers limited calling. If you're still using analog phone lines, you are overpaying for phone service.
P.S. They're offering a $40 referral fee; if you sign up and let me refer you, I'll split it with you :)
Steve Sailer points out Mind - The Adaptive Gap, from the Scientist. A nice review of the current state of evolutionary psychology. "As a field, evolutionary psychology (EP) has the difficult, and some say untenable, mission of discerning whether complex human qualities--everything from sexual attraction to language--are adaptations honed through natural selection or just nonadaptive byproducts of a uniquely human collection of cognitive systems." Great stuff.
The Heisenberg Penguins: The Scientist reports on a study which found penguins with flipper bands are late to breed and less successful at it. (Sounds like a job for RFID.)

If you're a regular reader you know I like modern architecture, and especially Rem Koolhaas. Check out these pictures of new Seattle public library. Wow. That's art. (I love the floor of babble - what a great idea.) Oh, and here are some QTVRs of the interior. [ via Cult of Mac ]
Want to run Mac OS X on your PC under Windows? (Slowly?) The check out PearPC. Here's a report from a guy who got it running.... The use case for this is weak, but I love it!

Remember the old Mac SE? I do, in fact I still have one (named Hen3ry). Check this out - Oliver Soehlke & Lukas Pajonczek have created a web-based simulation (in German, no less)! More proof that some people have too much free time. I must say, it is cool.
It was pretty cool having the OS X screen shot (above, right) and the OS 7 screen shot (above, left) sitting side-by-side in Photoshop. You've come a long way, baby :)
The Atlantic considers Broken Windows, from 1982. This seminal work strongly influenced William Bratton, who first as New York Transportation police chief and then New York city police chief had unusual success by focusing on "broken windows" (literally and figuratively). He was impressively successful at reducing graffiti and crime in New York, and subsequently wrote a book ("Turnaround") and then became L.A.'s police chief (!). So far he's receiving high marks with his efforts here.
Ongoing application of this theory may explain Why Is There a Plunge in Crime?
The Sun reports Star Wars Episode III will be called Birth of the Empire. So be it. "The highlight of the space epic will be a thrilling lightsabre clash between Obi-Wan Kenobi (Ewan McGregor) and Anakin Skywalker (Hayden Christensen) while surfing on lava." Cool. In the wake of Episode II my expectations have been lowered to the point where I'll probably like this one.
MSNBC has a running commentary on "how Episode III can be saved". I'm sure George Lucas appreciates the help (but probably not the suggestion that somebody else direct), but as the creator of what is arguably the most successful movie series in history, I doubt he really needs it.
Tuck Andress on learning to play guitar: It's the Guitar's Fault. [ via Ottmar Liebert ]
Soon it may be illegal to drive while distracted in L.A. What! "Drivers distracted by eating, talking to pets or combing their hair could face new fines under a bill that passed the state Senate." These guys have too much free time. Are they kidding? What if you're driving and a pretty girl catches your eye, does that count? [ via Blogging L.A. ]
My friend Cynthia told me about this the other day, and I didn't believe her: Born a Boy, Raised a Girl, Became a Man. "Dr. John Money, who had authored 40 books on human sexuality, had radical advice. He believed that the gender of a person depends on how a child is raised rather than genetics." This guy was a doctor? Sigh.
Oh, but four trans-gender people are graduating from the LAPD police acadamy. I am not making this up. (I couldn't, I'm not that creative :)
Microsoft.com: The four-letter word that can get people excited. Hint: It starts with a B. [ via Scoble ]
Bill Gates gets blogs and RSS, too.
The RSS bandwagon keeps rolling, Time and ESPN. As Dave Winer says, big bing!
Want to get your feed wet with RSS? Check out my RSS cookbook...
Archive: June 2, 2003
Three spacecraft launch toward Mars this month. Excellent!
The media are constantly casting missions to Mars as "trying to discover life". It would be cool if there is or was "life" on Mars - very exciting scientifically, and very unlikely, by the way - but there is so much more to learn. Someday the Earth's resources will be exhausted, and if humans are still around we're going to have to colonize space. Mars is the first best place to figure out what that will take.

Personally I think this type of mission is extremely important, much more so than any of the space shuttle missions. (I suppose we did learn a lot from the space station.) The knowledge / cost ratio of unmanned probes is several orders of magnitude higher than manned missions.
CNet: Computers replace petri dishes in biological labs. Also microscopes :)

NewScientist: Gecko tape will stick you to the ceiling. It is really cool the way Geckos can climb glass. What a terrific adaptation.
The always interesting Bruce Tognazzini gives a Quiz on Fitt's Law. Anyone interested in user interface design should check this out. (Actually anyone interested in UI design should bookmark AskTOG!) Oh, by the way, "Fitts's Law: The time to acquire a target is a function of the distance to and size of the target."
World Health Organization: SARS: status of the outbreak and lessons for the immediate future [PDF, via SARS Watch]. Lots of great info. Currently 8,221 people have been infected by SARS and 735 have died. Related: Salon reports that Hepatitis C has become a major problem in third-world countries.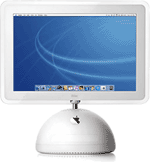 Apple's design guru Jonathan Ivie has been named "Designer of the Year" by the London Design Museum. Cool.
Wow. John Dvorak has started a blog - sort of. He's guest blogger on Boing Boing this week, which means he'll be doing a "mini-blog" down the right side. All the more reason to visit Boing Boing... John has historically been anti-blog, but he often takes an early "anti" position on anything to be controversial, then embraces it later once it becomes mainstream.
Joel Spolsky thinks the browser wars are restarting: "Where it gets interesting, is, approximately, today, because, for the first time, the Mozilla Firebird browser has finally caught up with Internet Explorer." But Andrew Leonard disagrees: "And so, the browser wars end, again, not with a bang, but with a plea bargain." Who's right? Well, in some ways they both are. Mozilla and its offspring are going to continue to improve and multiply, and provide a better experience for experienced users. IE is going to remain "the standard" (looks like AOL will continue to use it as well) for newbies. And bloggers will continue to have something to write about :)
AMD's Opteron's are now available, and workstations using them are starting to appear. Let's see, faster and cheaper than a 32-bit Xeon, faster and way cheaper than a 64-bit Itanium (for 32-bit applications). Seems like this would find a market, eh?
Home
Archive
'14 '13 '12
'11 '10 '09
'08 '07 '06
'05 '04 '03
flight
About Me
W=UH
Email
RSS OPML

Greatest Hits
Correlation vs. Causality
The Tyranny of Email
Unnatural Selection
Lying
Aperio's Mission = Automating Pathology
On Blame
Try, or Try Not
Books and Wine
Emergent Properties
God and Beauty
Moving Mount Fuji The Nest Rock 'n Roll
IQ and Populations
Are You a Bright?
Adding Value
Confidence
The Joy of Craftsmanship
The Emperor's New Code
Toy Story
The Return of the King
Religion vs IQ
In the Wet
the big day
solving bongard problems
visiting Titan
unintelligent design
the nuclear option
estimating in meatspace
second gear
On the Persistence of Bad Design...
Texas chili cookoff
almost famous design and stochastic debugging
may I take your order?
universal healthcare
entertainment
triple double
New Yorker covers
Death Rider! (da da dum)
how did I get here (Mt.Whitney)?
the Law of Significance
Holiday Inn
Daniel Jacoby's photographs
the first bird
Gödel Escher Bach: Birthday Cantatatata
Father's Day (in pictures)
your cat for my car
Jobsnotes of note
world population map
no joy in Baker
vote smart
exact nonsense
introducing eyesFinder
resolved
to space
notebooks
where are the desktop apps?